"Il vecchio sentiero è vicino."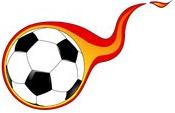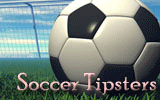 Major championships
standings
Brazil

1.
pl.
pts
2.
pl.
pts
3.
pl.
pts
4.
pl.
pts
5.
pl.
pts
read all


Argentina

1.
pl.
pts
2.
pl.
pts
3.
pl.
pts
4.
pl.
pts
5.
pl.
pts
read all

Top 3 of the Boldest Sport Bets in History
When it comes to sports betting, big odds are so big for a reason – the chance that option to become true is too small. The higher the odd, the smaller the chance. However, history remembers some amazing cases when great odds have brought wealth to those bold punters who had made exceptional sport picks.
1. The impossible football champion of England – the campaign 2014/15 was very difficult for the team of Leicester. The dropout of the team had seemed almost certain but the situation took an unexpected turnaround. But in the next season 2015/16, things changed completely and the presentation of the Foxes amazed the entire football world, including the bookmakers. Most bookies placed odds up to 5 001.00 for a title for the club led by Claudio Ranieri. However, Leicester finished on the first place with a big difference ahead of its competitors in the standings. The success of Leicester is defined as one of the most surprising Championship titles in the history of the sport and one of the biggest surprises in the history of sports betting.
2. Belief in the talent of Lewis Hamilton – many people were impressed by the qualities of the British F1 sensation Lewis Hamilton before the pilot to win his first title of the F1 with McLaren in 2008. But no one believed in him more than a fan of the motor sports, who had seen Hamilton on the kart track 10 years earlier. The discoverer of talents put the bet of 100 pounds on Lewis Hamilton who was 13-year-old back then, as his sport prediction was the British to win the Championship of Formula 1 before the age of 25 years. After all, the fan gained a profit of 125.000 pounds.
3. Dream about Xabi Alonso – in 2006, the fan of Liverpool dreamt that Xabi Alonso to score from his own half at some point in the season. He had been so convinced the realism of his dream that the next day he headed for the local bookie and boldly placed a bet of 200 pounds with an odd of 126.00. When the Spanish midfielder scored a fabulous goal during the FA Cup match against Luton, the lucky fan earned 25.000 pounds!
There is no doubt – betting is a risky challenge. Although you can use your analysing skills or sport tips made by experts, still, luck plays a crucial role. So – break a leg!
Blog of 11livegoal - livescore