"Il vecchio sentiero è vicino."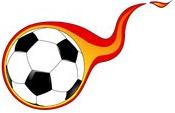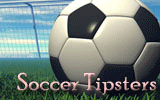 Major championships
standings
Brazil

1.
pl.
pts
2.
pl.
pts
3.
pl.
pts
4.
pl.
pts
5.
pl.
pts
read all


Argentina

1.
pl.
pts
2.
pl.
pts
3.
pl.
pts
4.
pl.
pts
5.
pl.
pts
read all

Privacy policy
We (www.11livegoal.com) are committed to protecting your privacy. These terms set out the basis on which we hold personal information about you. This Policy does not apply to other entities that we do not own or control or persons that are not our employees, agents or within our control.
Collection of Data
Our registration process requires a personal data. Providing us with other information is at your option. Please take note that your user name, e-mail address, or other submissions that you make on this site may contain your real name or other personally identifiable information and, as a result, may appear on this site. Like many web sites, we may also automatically receive general information that is contained in our server log files such as your IP address and cookie information. Information about how advertising may be served on this site (if at all) is set forth below.
Use of Data
We may use Data to customize and improve your user experience on this site. We will make efforts so that your Data will not be provided to third parties unless:
provided for otherwise in this Privacy Policy
we obtain your consent, such as when you choose to opt-in or opt-out to the sharing of Data
a service provided on our site requires the interaction with or is provided by a third party, by way of example an Application Service Provider
pursuant to legal process or law enforcement
we find that your use of this site violates our this Policy, Terms of Service, other usage guidelines or as deemed reasonably necessary by us to protect our legal rights and/or property
this site is purchased by a third party whereby that third party will be able to use the Data in the same manner as we can as set forth in this Policy
In the event you choose to use links that appear on our site to visit other web sites, you are advised to read the privacy policies that appear on those sites.
Editing or Deleting Your Account Information
We provide you with the ability to edit the information in your user account information that you provided to us in registration by using your personal page configuration area. You may request deletion of your user account by contacting our support department. Content or other data that you may have provided to us and that is not contained within your user account, such as posts that may appear within our forums, may continue to remain on our site at our discretion even though your user account is deleted. Please see our Terms of Use for more information.
Changes to this Privacy Policy
We may make changes to this Policy from time to time. We will notify you of substantial changes to this Policy either by posting a prominent announcement on our site and/or by sending a message to the e-mail address you have provided to us that is contained within your user settings.
No guarantees
While this Privacy Policy states our standards for maintenance of Data and we will make efforts to meet them, we are not in a position to guarantee these standards. There may be factors beyond our control that may result in disclosure of data. As a consequence, we disclaim any warranties or representations relating to maintenance or nondisclosure of Data.
Contact Information
If you have any questions about this Policy or our web site, please feel free to contact us. Use our feedback from at
Contacts
Your Consent
By using our web site (www.11livegoal.com), you consent to our collection and use of your personal data for the purposes set out above. In the event that we decide to change our privacy policy we will post such changes on this page in order that you are always aware of the information we collect, how we use it and under what circumstances we disclose it.
Free single predictions
Botafogo RJ - Cruzeiro
1X
America MG - Bahia
X2
FAS - Dragon
1X
Boavista - Arouca
1X
Sud America - Rentistas
X2
Barcelona - Atl. Madrid
1X
Read all