"Il vecchio sentiero è vicino."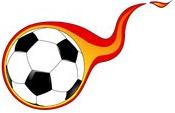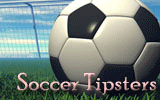 Major championships
standings
Brazil

1.
pl.
pts
2.
pl.
pts
3.
pl.
pts
4.
pl.
pts
5.
pl.
pts
read all


Argentina

1.
pl.
pts
2.
pl.
pts
3.
pl.
pts
4.
pl.
pts
5.
pl.
pts
read all

live video Udinese had to tremble, but he did his job against SPAL
Udinese team made an important step towards ensuring that they remain in the Italian elite next season. Udinese beat SPAL 3-2 at home in the penultimate 37th round of Serie A. Round before the end, Udinese players can now breathe much more relaxed, while SPAL players have already secured their survival. Udinese is 14th in the 40-point standings, and SPAL is 11th with 42 points.
In the 5th minute Udinese came forward in the score after a goal from Samir, who sent the ball into the door of Alfred Benjamin Gomis with a header, and the guard did not even move. Assistance was from Rodrigo de Paul, who centers on a foul.
In the 31st minute, Stefano Okaka, also with his head, threw the ball into Gomis` door, with De Paul`s assist again, this time with a corner kick. Four minutes later, the two repeated the exercise and Okaka scored a twin goal on his previous goal.
However, in the second half the guests made sure to sweat their opponent. In the 53rd minute, Andrea Petanya scored a goal for SPAL after walking through Udinese`s defense, and just 6 minutes later, Mathias Valoti headed 3-2 to make things clear, and things didn`t look as cloudless for Udinese anymore. The hosts still held on to the momentous victory and in practice, only a miracle could send Udinese to Serie B. If Empoli does not beat Turin on Sunday, Udinese will remain guaranteed.
Blog of 11livegoal - livescore