"Il vecchio sentiero è vicino."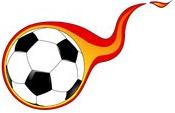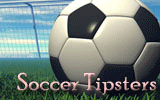 Major championships
standings
Brazil

1.
pl.
pts
2.
pl.
pts
3.
pl.
pts
4.
pl.
pts
5.
pl.
pts
read all


Argentina

1.
pl.
pts
2.
pl.
pts
3.
pl.
pts
4.
pl.
pts
5.
pl.
pts
read all

live video Mayo continues to wander through Asia
O Jay Mayo should have become one of the better attacking guards in the NBA since joining the League in 2008, but that has not been the case, though a decade later his statistics in more than 500 Association games aren`tnot bad at all. 13. 8 points, 3. 1 rebounds and 2. 9 assists, as well as two seasons in which he was close to 20 points per game average at the dawn of his career didn`t sound bad, but now he`s looking for luck on the other end of the game. a world away from the elite of world basketball. The last appearance of the 193-centimeter shooter in the NBA was in the 2015/2016 season, when he was part of Milwaukee, and after a ankle fracture and a two-year sentence as a result of a violation of the League`s anti-doping program, Mayodisappeared from the map. His sanction expired early last season, but his latest ventures were in teams from Puerto Rico, Taiwan and China`s second division.
The former college star is now continuing his wanderings in Asia after information emerged that he has signed a contract with Fubon Braves, a Taiwanese club that participates in the ABL (a professional league according
partners of live scores
played by teams from East and Southeast Asia - from China, Macau, Hong Kong, Malaysia, Philippines, Singapore, Thailand, Taiwan, and Vietnam). Just over 10 years after joining the perfect rookie team as part of Memphis, Mayo, NBA Draft pick 3, he has not given up on his basketball dreams and remains on the map, though far morelow level.
Blog of 11livegoal - livescore