"Il vecchio sentiero è vicino."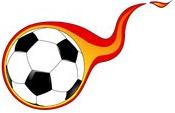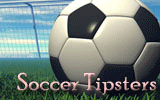 Major championships
standings
Brazil

1.
pl.
pts
2.
pl.
pts
3.
pl.
pts
4.
pl.
pts
5.
pl.
pts
read all


Argentina

1.
pl.
pts
2.
pl.
pts
3.
pl.
pts
4.
pl.
pts
5.
pl.
pts
read all

Football livescore Bwin is offering a special derby proposal between Manchester City and Chelsea
Manchester City champions take on Chelsea at the Etihad Stadium in the Premier League`s 13th round derby. The duel in which they are facing fourth against second in the provisional standings is on November 23, Saturday, at 19:30. To make the experience for fans even more interesting, the international bookmaker bwin is offering a special big match betting odds of 50 on a favorite team bet. After losing the Champions League champions 1-0 to Anfield in the last round, Manchester City plummeted to fourth place and are now nine points behind the Merseyside. Chelsea won 2-0 against Crystal Palace, which was the sixth consecutive win for the Premier League team. The combination of these circumstances put the London Blues in second position with the same asset as Leicester and eight points behind Liverpool. A possible victory for Etihad could turn Frank Lampard`s young team into an unexpected title contender. Last season, Manchester City and Chelsea met four times. The Citizens won a 2-0 match for the Community Shield, after which Chelsea won by the same result at Stamford Bridge in the first match predictions by
spain rankings
of the Championship. However, the opening meeting of Etihad ended with a crushing 6-0 success at City. In February, Pep Guardiola`s team took the League Cup after a penalty shootout win against Chelsea at Wembley.
ENTRY TO THE OFFER
Football livescore
- more details and information:
Football livescore
Blog of 11livegoal - livescore