"Il vecchio sentiero è vicino."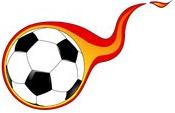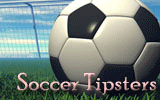 Major championships
standings
England

1. Leicester City
2 pl.
6 pts
2. Everton
2 pl.
6 pts
3. Arsenal
2 pl.
6 pts
4. Liverpool
2 pl.
6 pts
5. Crystal Palace
2 pl.
6 pts
read all


Spain

1. Granada
2 pl.
6 pts
2. Real Betis
2 pl.
6 pts
3. Villarreal
2 pl.
4 pts
4. Celta Vigo
2 pl.
4 pts
5. Valencia
2 pl.
3 pts
read all


Italy

1. Genoa
1 pl.
3 pts
2. Hellas Verona
1 pl.
3 pts
3. Juventus
1 pl.
3 pts
4. AC Milan
1 pl.
3 pts
5. SSC Napoli
1 pl.
3 pts
read all


Germany

1. Eintracht Frankfurt
2 pl.
4 pts
2. Bayern Munich
1 pl.
3 pts
3. Borussia Dortmund
1 pl.
3 pts
4. Augsburg
1 pl.
3 pts
5. RasenBallsport Leipzig
1 pl.
3 pts
read all


France

1. Lille
5 pl.
11 pts
2. Saint-Etienne
4 pl.
10 pts
3. Rennes
4 pl.
10 pts
4. Montpellier
4 pl.
9 pts
5. Lens
4 pl.
9 pts
read all


Netherlands

1. FC Twente
3 pl.
7 pts
2. SC Heerenveen
2 pl.
6 pts
3. Ajax
2 pl.
6 pts
4. PSV Eindhoven
2 pl.
6 pts
5. Vitesse
2 pl.
6 pts
read all


Portugal

1. Benfica
1 pl.
3 pts
2. FC Porto
1 pl.
3 pts
3. Moreirense
1 pl.
3 pts
4. Santa Clara
1 pl.
3 pts
5. Belenenses SAD
1 pl.
3 pts
read all


Russia

1. Zenit St. Petersburg
8 pl.
17 pts
2. Spartak Moscow
8 pl.
17 pts
3. CSKA Moscow
8 pl.
16 pts
4. PFC Sochi
8 pl.
15 pts
5. Dinamo Moscow
8 pl.
14 pts
read all


Brazil

1. Atletico MG
10 pl.
21 pts
2. Internacional
11 pl.
20 pts
3. Sao Paulo
10 pl.
18 pts
4. Palmeiras
10 pl.
18 pts
5. Vasco da Gama
10 pl.
17 pts
read all


Argentina

1. Boca Juniors
23 pl.
48 pts
2. River Plate
23 pl.
47 pts
3. Velez Sarsfield
23 pl.
39 pts
4. Racing Club
23 pl.
39 pts
5. Argentinos Juniors
23 pl.
39 pts
read all

Livescore Interview with Mbappe: I want to win the yet-to-be-earned SL
He may be only 20 years old, but he has already had some remarkable career achievements behind him. World Cup 2018 World Champion in Russia, three-time French Ligue 1 champion with Monaco and Paris Saint-Germain twice selected as part of the FIFA World Eleven (in 2018 and 2019), Kylian Mbabe has come a long way in football. However, the young French miracle in no way tired of the victories and trophies, speaking to a FIFA team. com about the challenges ahead in the game.
- You were thundering and crashing into the football elite at a very fragile age. How did you manage to keep a cool mind and mature judgment nonetheless?
`Because of my fierce desire to win! `We won the World Cup with France, which was fantastic, but then you have only three weeks left before the Championship and Champions League fights resume, so you don`t have any time to rest. So you have to keep your standards high if you want to keep winning. If that desire does not burn for you, you may think that you have already achieved everything and relax and ride on the thin strip. However, when you are determined to continue winning, you are always offered opportunities to show that you can get even better than before.
- What are your goals now?
- Of course, I would like to win the World Cup again if possible, but also win those trophies that I have not yet. That includes, of course, the one in the Champions League. This is the club competition that you most want to win as a football player. I am fortunate enough to know players who have raised their heads to the European Cup, and I do not stop to learn from them and watch them. I hope one day I can become a club prediction by
live goals
continental champion like them.
- The Champions League trophy has been a major goal for PSG for a long time, but it still escapes. Doesn`t that add extra weight to the strain on the shoulders of the players?
- No. There are 32 teams looking to win the tournament, and 31 of them will eventually be disappointed. The most important thing is to focus on what you do -;we learned this from our previous racing experience. There have been some positive changes this summer, but I won`t think too much about it. We will work hard and act calmly and methodically. We have big players and we are looking to build a really big team. I think we`re on the right track to that.
- Have you changed since you switched to professional football?
- Yes. I matured, gained more experience, learned a lot from all my successes and failures. My career will be built within the next 10-15 years and now I`m just pouring the basics. I will continue to do so, and see where the road will take me.
- Has your life changed since winning the World Cup?
- Completely. We have united the whole country. Everyone in France now knows who we are and we are receiving enormous attention. Sometimes this can lead to difficulties, but generally speaking it is a nice thing, so we get used to everything. People are already more interested in us because of our good work for the country.
Livescore
- more details and information:
Livescore
Blog of 11livegoal - livescore