"Il vecchio sentiero è vicino."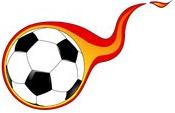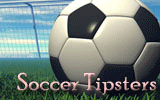 Major championships
standings
Brazil

1.
pl.
pts
2.
pl.
pts
3.
pl.
pts
4.
pl.
pts
5.
pl.
pts
read all


Argentina

1.
pl.
pts
2.
pl.
pts
3.
pl.
pts
4.
pl.
pts
5.
pl.
pts
read all

Livescore Finally: Roma and Man United agreed on Smalling
Negotiations between Roma and Manchester United for the transfer of Chris Smalling seem to have already ended successfully, reports Sportitalia. The 30-year-old defender is on loan at Olimpico and the Wolves are keen to keep him in their ranks permanently. So far, however, negotiations with the Red Devils have been difficult and the two sides have been unable to reach an agreement. However, the latest information claims that the Italians and the British have finally shaken hands and reached a deal for the transfer. They have agreed to an initial extension of Smalling`s lease for another season, with Roma paying 3m euros to United now. Then the `Wolves` will be obliged to buy the rights of the Englishman next summer for another 17 million euros, which will be paid in installments over three years.
This deal is good for Roma, as it will not burden the club`s budget too much at the moment. As is well known, the `Wolves` are experiencing serious financial difficulties.
Livescore
- more details and information:
Livescore
Blog of 11livegoal - livescore