"Il vecchio sentiero è vicino."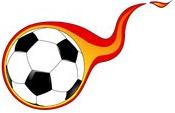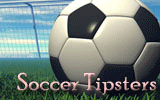 Major championships
standings
Brazil

1.
pl.
pts
2.
pl.
pts
3.
pl.
pts
4.
pl.
pts
5.
pl.
pts
read all


Argentina

1.
pl.
pts
2.
pl.
pts
3.
pl.
pts
4.
pl.
pts
5.
pl.
pts
read all

Live score Bruno Fernandes called for an end to criticism of Lingard
In just a few months, Bruno Fernandes has become a favorite of Manchester United fans, but now he has urged them not to be extreme towards Jesse Lingard, who lost their trust in a series of weak performances. In the last round, the Englishman scored the second goal for the success with 2:0 over Leicester, which ranked the team for the Champions League. Then the 27-year-old footballer took advantage of a blunder by goalkeeper Kasper Schmeichel, who tried to deceive him.
Yes, this is a mistake of the guard, but if Jesse had not pressed him, this would not have happened - Fernandes commented to MUTV.
Lingard deserved to realize because of the work he puts in during training during the week - continued the Portuguese. - I say this to all those who comment on him and the other boys who do not play often. For me, Jesse scored precisely because we all try during the classes, which helps the team as a whole. Everyone is handed out - he, Juan Mata, Andreas Pereira, Odion Igalo and the other attacking players, as well as those from the defense.
One man suffers a lot from Jesse Lingard`s goal
Fernandes himself was right against Leicester for 1:0 from a penalty. I don`t think that was my most important goal for United. The most important will be the next. I always think that way, the midfielder finished.
Live score
- more details and information:
Live score
Blog of 11livegoal - livescore