"Il vecchio sentiero è vicino."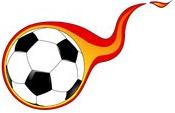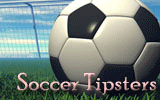 Major championships
standings
Brazil

1.
pl.
pts
2.
pl.
pts
3.
pl.
pts
4.
pl.
pts
5.
pl.
pts
read all


Argentina

1.
pl.
pts
2.
pl.
pts
3.
pl.
pts
4.
pl.
pts
5.
pl.
pts
read all

Football live goals Late goals brought the CFR Cluj champion back to first place
The CFR Cluj champion again took the lead in the Romanian championship standings, after beating 2:0 over FCSB in a postponed match of the 8th round of the playoffs in the first six. The two goals for the guests fell in the final minutes and thanks to them CFR was two points ahead of the other contender for the title - University (Craiova). Today`s result guarantees a dramatic outcome in the last round, when the University accepts CFR. Before that, however, the team from Craiova also has to play a postponed match via
germany rankings
- a visit to Astra (Giurgiu), and if he wins, even a draw against CFR will secure him first place.
The FCSB won the Romanian Cup and no longer has anything to play for in the championship. The team came out without a few key players and still behaved relatively equally until the break. In the second half, CFR Cluj played at a higher pace and in the end reached such an important victory. The result was opened by Mateo Sushic in the 85th minute after a cross from the left flank and a header. In the 88th, Catalin Itu decided everything with a second goal, and the FCSB guard Daniel Vlad again did not intervene well.
Football live goals
- more details and information:
Football live goals
Blog of 11livegoal - livescore