"Il vecchio sentiero è vicino."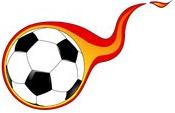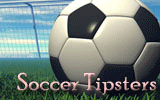 Major championships
standings
Brazil

1.
pl.
pts
2.
pl.
pts
3.
pl.
pts
4.
pl.
pts
5.
pl.
pts
read all


Argentina

1.
pl.
pts
2.
pl.
pts
3.
pl.
pts
4.
pl.
pts
5.
pl.
pts
read all

Live score Manchester City joined the battle for Thiago, giving more than Liverpool
Manchester City have joined the battle for Bayern (Munich) midfielder Thiago Alcantara, who is a transfer target for Liverpool. According to Bild, the `citizens` have not yet agreed with the Bavarians, but are ready to offer the Spaniard more than the Merseysiders. Etihad is willing to pay 30 million euros, which is what Bayern is currently demanding. However, the publication does not specify the amount at which Liverpool evaluate the player. Some time ago there was information that Merseysiders do not want to pay more than 25 million.
Josep Guardiola knows very well the qualities of Thiago, with whom he worked first in Barcelona, and then it was he who attracted him to Bayern in 2013. The City manager is convinced that the 29-year-old player will very quickly adapt to the Premier League and will replace David Silva in the most appropriate way. Thiago`s contract with Bayern expires in a year, and it is already clear that he will not re-sign with the Bavarians. It is said that the player himself wants to move to Liverpool.
Live score
- more details and information:
Live score
Blog of 11livegoal - livescore