"Il vecchio sentiero è vicino."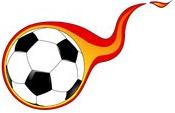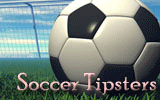 Major championships
standings
England

1. Manchester City
31 pl.
74 pts
2. Manchester United
30 pl.
60 pts
3. Leicester City
30 pl.
56 pts
4. West Ham United
30 pl.
52 pts
5. Chelsea
30 pl.
51 pts
read all


Spain

1. Atletico Madrid
29 pl.
66 pts
2. Barcelona
29 pl.
65 pts
3. Real Madrid
29 pl.
63 pts
4. Sevilla
29 pl.
58 pts
5. Real Sociedad
29 pl.
46 pts
read all


Italy

1. Inter
29 pl.
71 pts
2. AC Milan
29 pl.
60 pts
3. Juventus
29 pl.
59 pts
4. Atalanta
29 pl.
58 pts
5. SSC Napoli
29 pl.
56 pts
read all


Germany

1. Bayern Munich
27 pl.
64 pts
2. RB Leipzig
27 pl.
57 pts
3. Wolfsburg
27 pl.
54 pts
4. Eintracht Frankfurt
27 pl.
50 pts
5. Borussia Dortmund
27 pl.
43 pts
read all


France

1. Lille
32 pl.
69 pts
2. Paris Saint-Germain
31 pl.
63 pts
3. Monaco
31 pl.
62 pts
4. Lyon
31 pl.
61 pts
5. Lens
31 pl.
49 pts
read all


Netherlands

1. Ajax
27 pl.
69 pts
2. PSV Eindhoven
28 pl.
58 pts
3. AZ Alkmaar
28 pl.
58 pts
4. Vitesse
29 pl.
56 pts
5. Feyenoord
28 pl.
51 pts
read all


Portugal

1. Sporting CP
25 pl.
65 pts
2. FC Porto
25 pl.
57 pts
3. Benfica
25 pl.
54 pts
4. Braga
25 pl.
53 pts
5. Pacos de Ferreira
25 pl.
44 pts
read all


Russia

1. Zenit St. Petersburg
24 pl.
51 pts
2. Spartak Moscow
24 pl.
47 pts
3. Lokomotiv Moscow
24 pl.
43 pts
4. CSKA Moscow
24 pl.
43 pts
5. Dinamo Moscow
24 pl.
42 pts
read all


Brazil

1. America MG
0 pl.
0 pts
2. Athletico Paranaense
0 pl.
0 pts
3. Atletico GO
0 pl.
0 pts
4. Atletico MG
0 pl.
0 pts
5. Bahia
0 pl.
0 pts
read all


Argentina

1. Boca Juniors
23 pl.
48 pts
2. River Plate
23 pl.
47 pts
3. Velez Sarsfield
23 pl.
39 pts
4. Racing Club
23 pl.
39 pts
5. Argentinos Juniors
23 pl.
39 pts
read all

Live result football Inter and Shakhtar committed suicide with a zero draw
The teams of Inter and Shakhtar (Donetsk) made a suicidal draw in their last match of Group B of the Champions League. The match of `Giuseppe Meazza` ended with a score of 0:0, which, however, was bad for both teams, which thus dropped out of the tournament. The hosts were more looking for the victory, but never found the right path to the goal. After this draw, however, they not only drop out of the Champions League, but will not qualify for the Europa League, where Shakhtar goes third in the final standings in the group.
Antonio Conte had chosen to start the meeting with Handanovic at the door and in front of him the trio of Skrinjar, De Fry and Bastoni. Young and Hakimi were the midfielders, and Barella, Brozovic and Gallardini moved the game in the middle of the field. The atomic duo Lukaku and Martinez were in the lead.
The guests were Trubin at the door and Dodo, Bondar, Vitao and Matvienko in defense. Kovalenko, Stepanenko and Maicon acted in the middle of the field, and Tete, Marlos and Tyson started in front positions.
Inter could have found the result with their first better attack. Lautaro Martinez received a pass meters from the door and shot hard, but shook the crossbar.
In the 17th minute, the Argentine again made a beautiful volley, but did not find the outline of the door.
The first danger for the guests was in the 40th minute, when Dodo shot hard, but Samir Handanovic confidently caught.
In the counterattack, Lautaro Martinez missed a third great opportunity. Romelu Lukaku with a perfect cross from the right put the ball on the head of the Argentine, who, however, failed to overcome the goalkeeper.
In the 42nd minute Alessandro Bastoni tried a long shot from movement, but sent the ball over the crossbar.
And the second half began with pressure from Inter. In the 50th minute Lukaku shot with his head, but too weak and did not hinder the goalkeeper.
Three minutes later, the Belgian again made an even better header, this time goalkeeper Anatoli Trubin made a brilliant save.
In the 62nd minute Trubin came out boldly to kill a cross in the penalty area, ahead of Barrel. However, the ball hit Marcelo Brozovic, who shot dangerously and after a ricochet the ball went past the door.
Immediately after that, Shakhtar made a brilliant counterattack, Tete shot dangerously and Handanovic saved, and then Maicon failed to score when trying to add.
In the 75th minute Tyson made a shot from close range, but in the hands of the goalkeeper.
In the 88th minute Alexis Sanchez received a wonderful cross in the penalty area and shot with his head, but over the door. It turned out that he also committed a foul in the attack.
A minute later, a comical situation ensued. Again, Sanchez shot with his head after a corner, but hit his teammate Romelu Lukaku, who was trying to protect himself from the ball.
In added time, a powerful kick by Eriksen was killed with incredible intervention by goalkeeper Trubin.
After this draw, Shakhtar finished in 3rd place in the group with 8 points, as does Borussia (Monchengladbach), but the Germans have better results mentioned by
portugal rankings
in direct matches. Inter is last with 6 points.
Live result football
- more details and information:
Live result football
Blog of 11livegoal - livescore