"Il vecchio sentiero è vicino."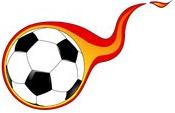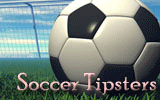 Major championships
standings
Brazil

1.
pl.
pts
2.
pl.
pts
3.
pl.
pts
4.
pl.
pts
5.
pl.
pts
read all


Argentina

1.
pl.
pts
2.
pl.
pts
3.
pl.
pts
4.
pl.
pts
5.
pl.
pts
read all

Live Lewandowski: The hardest thing is to stay on top, with Bayern we strive for just that
Bayern Munich striker Robert Lewandowski shared his emotions after being voted the best footballer in the world for 2020 in the FIFA rankings. The Polish striker left behind Cristiano Ronaldo and Lionel Messi, who for the 14th time in a row were in the ideal team of the year.
`I am very happy. I am happy and proud of what I have achieved. This is a great day not only for me but also for my teammates and the club. The award belongs to all of them and to the coaches, to everyone at Bayern. The feeling. it`s fantastic, `Lewandowski said.
`I`ve worked so hard for so many years. 2020 has been sensational. It`s always hard to stay on top, but that`s exactly what we`re striving for. I hope to play for a long time. I`m in great shape and I don`t think about the end of my career. expectations do not scare me, I want to continue to be among the best, `said the Pole. `
No matter how many cups and prizes I have won, I will always want more. I have already set my next goals. This is my mentality, as well as the whole team. I hope to celebrate the next trophy with the fans, `said Leva. . Robert Lewandowski with the world number one award
`Messi and Ronaldo have been playing at the highest level for a long time, and now I have received the award, which proves that the effort pays off. I will need time to realize it. Thisit will certainly be difficult for me to fall asleep in the evening, `the striker admitted. In the past year, Lewandowski won the German title and cup, as well as triumphed in the Champions League. In all three competitions the Pole became the top scorer No1.
Live
- more details and information:
Live
Blog of 11livegoal - livescore