"Il vecchio sentiero è vicino."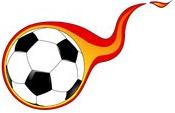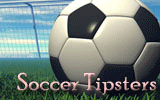 Major championships
standings
England

1. Manchester City
31 pl.
74 pts
2. Manchester United
30 pl.
60 pts
3. Leicester City
30 pl.
56 pts
4. West Ham United
30 pl.
52 pts
5. Chelsea
30 pl.
51 pts
read all


Spain

1. Atletico Madrid
29 pl.
66 pts
2. Barcelona
29 pl.
65 pts
3. Real Madrid
29 pl.
63 pts
4. Sevilla
29 pl.
58 pts
5. Real Sociedad
29 pl.
46 pts
read all


Italy

1. Inter
29 pl.
71 pts
2. AC Milan
29 pl.
60 pts
3. Juventus
29 pl.
59 pts
4. Atalanta
29 pl.
58 pts
5. SSC Napoli
29 pl.
56 pts
read all


Germany

1. Bayern Munich
27 pl.
64 pts
2. RB Leipzig
27 pl.
57 pts
3. Wolfsburg
27 pl.
54 pts
4. Eintracht Frankfurt
27 pl.
50 pts
5. Borussia Dortmund
27 pl.
43 pts
read all


France

1. Lille
32 pl.
69 pts
2. Paris Saint-Germain
31 pl.
63 pts
3. Monaco
31 pl.
62 pts
4. Lyon
31 pl.
61 pts
5. Lens
31 pl.
49 pts
read all


Netherlands

1. Ajax
27 pl.
69 pts
2. PSV Eindhoven
28 pl.
58 pts
3. AZ Alkmaar
28 pl.
58 pts
4. Vitesse
29 pl.
56 pts
5. Feyenoord
28 pl.
51 pts
read all


Portugal

1. Sporting CP
25 pl.
65 pts
2. FC Porto
25 pl.
57 pts
3. Benfica
25 pl.
54 pts
4. Braga
25 pl.
53 pts
5. Pacos de Ferreira
25 pl.
44 pts
read all


Russia

1. Zenit St. Petersburg
24 pl.
51 pts
2. Spartak Moscow
24 pl.
47 pts
3. Lokomotiv Moscow
24 pl.
43 pts
4. CSKA Moscow
24 pl.
43 pts
5. Dinamo Moscow
24 pl.
42 pts
read all


Brazil

1. America MG
0 pl.
0 pts
2. Athletico Paranaense
0 pl.
0 pts
3. Atletico GO
0 pl.
0 pts
4. Atletico MG
0 pl.
0 pts
5. Bahia
0 pl.
0 pts
read all


Argentina

1. Boca Juniors
23 pl.
48 pts
2. River Plate
23 pl.
47 pts
3. Velez Sarsfield
23 pl.
39 pts
4. Racing Club
23 pl.
39 pts
5. Argentinos Juniors
23 pl.
39 pts
read all

Football live Udinese 0:0 Inter
The teams of Udinese and Inter are currently playing against each other with a score of 0:0 in a match of the 19th round of Serie A. The Nerazzurri are currently in second place in the standings, just 3 points behind leader Milan, who at the same time host Atalanta in the most intriguing clash of the round. Udinese is 15th in the standings, having not won in its last 8 league matches.
Stars Lautaro Martinez and Romelu Lukaku lead Inter`s attack in a 3-5-2 formation, and Gerard Deulofeu and Kevin Lasagna are the two strikers for Udinese in the same scheme. Alesandro Bastoni made a mistake in front of his own goal in the second minute, which could have cost Inter dearly, but in the end it did not lead to anything more serious. In the eighth minute Lautaro Martinez escaped from the defense of the hosts and with a cold-blooded shot sent the ball into the net behind guard Juan Muso, but the goal was canceled due to an ambush.
In the 22nd minute Jens Larsen shot inaccurately with his head after a quality cross by Rodrigo de Paul, and Antonio Conte`s players could come forward in the result prediction by
sport news
seconds later. Udinese defender Becao inadvertently gave the ball to Lautaro in a dangerous area for the hosts and the Argentine striker shot well, but even more brilliant was the intervention of Juan Musso, who saved his team in this situation with an excellent reaction. Shortly afterwards, Tolgay Arslan from Udinese, who had already been officially warned by referee Fabio Maresca, committed a foul for which a yellow card could have been issued, but the referee ruled that this was not necessary. In the 33rd minute Tolgai was replaced by Wallace. Inter was the more active team on the field and in the 29th minute a little accuracy was not enough for Niccolo Barella to score a great goal from volley - fortunately for Muso the ball flew past the door. You can check for more
sport news and media
to make best analysis of game.
In the final minutes of the first half, Arturo Vidal and Ashley Young tried shots from good positions, but in both cases the shots did not go well and did not hinder Musso. Eight minutes after the break, Udinese`s players created perhaps the most serious danger for Samir Handanovic`s goal since the beginning of the match. Roberto Pereira controlled the ball on his chest in the penalty area, but his shot from the air was extremely disappointing. In the 63rd minute Ashraf Hakimi tried on the right flank and centered to the attacking Romelu Lukaku, but the pass was too strong for the Belgian striker and a great opportunity for a goal was wasted by the Nerazzurri.
In the 67th minute, Rodrigo de Paul had a great chance to put Udinese ahead in the result, but the Argentine midfielder shot inaccurately.
UDINESE - INTER 0:0
COMPOSITIONS
Football live
- more details and information:
Football live
Blog of 11livegoal - livescore