"Il vecchio sentiero è vicino."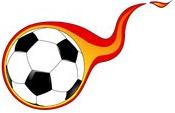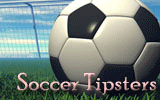 Major championships
standings
England

1. Manchester City
31 pl.
74 pts
2. Manchester United
30 pl.
60 pts
3. Leicester City
30 pl.
56 pts
4. West Ham United
30 pl.
52 pts
5. Chelsea
30 pl.
51 pts
read all


Spain

1. Atletico Madrid
29 pl.
66 pts
2. Barcelona
29 pl.
65 pts
3. Real Madrid
29 pl.
63 pts
4. Sevilla
29 pl.
58 pts
5. Real Sociedad
29 pl.
46 pts
read all


Italy

1. Inter
29 pl.
71 pts
2. AC Milan
29 pl.
60 pts
3. Juventus
29 pl.
59 pts
4. Atalanta
29 pl.
58 pts
5. SSC Napoli
29 pl.
56 pts
read all


Germany

1. Bayern Munich
27 pl.
64 pts
2. RB Leipzig
27 pl.
57 pts
3. Wolfsburg
27 pl.
54 pts
4. Eintracht Frankfurt
27 pl.
50 pts
5. Borussia Dortmund
27 pl.
43 pts
read all


France

1. Lille
32 pl.
69 pts
2. Paris Saint-Germain
31 pl.
63 pts
3. Monaco
31 pl.
62 pts
4. Lyon
31 pl.
61 pts
5. Lens
31 pl.
49 pts
read all


Netherlands

1. Ajax
27 pl.
69 pts
2. PSV Eindhoven
28 pl.
58 pts
3. AZ Alkmaar
28 pl.
58 pts
4. Vitesse
29 pl.
56 pts
5. Feyenoord
28 pl.
51 pts
read all


Portugal

1. Sporting CP
25 pl.
65 pts
2. FC Porto
25 pl.
57 pts
3. Benfica
25 pl.
54 pts
4. Braga
25 pl.
53 pts
5. Pacos de Ferreira
25 pl.
44 pts
read all


Russia

1. Zenit St. Petersburg
24 pl.
51 pts
2. Spartak Moscow
24 pl.
47 pts
3. Lokomotiv Moscow
24 pl.
43 pts
4. CSKA Moscow
24 pl.
43 pts
5. Dinamo Moscow
24 pl.
42 pts
read all


Brazil

1. America MG
0 pl.
0 pts
2. Athletico Paranaense
0 pl.
0 pts
3. Atletico GO
0 pl.
0 pts
4. Atletico MG
0 pl.
0 pts
5. Bahia
0 pl.
0 pts
read all


Argentina

1. Boca Juniors
23 pl.
48 pts
2. River Plate
23 pl.
47 pts
3. Velez Sarsfield
23 pl.
39 pts
4. Racing Club
23 pl.
39 pts
5. Argentinos Juniors
23 pl.
39 pts
read all

Livescore mobile football Manchester City ran over West Bromwich on their way to the top
Manchester City recorded a landslide 5-0 victory over West Bromwich in their visit to The Hawthorns in the 20th round of the Premier League. The Citizens were definitely the better team and could have won even more convincingly. Ilkay Gundogan scored twice in the 6th and 30th minutes, and Joao Cancello in the 20th, Riyad Marez in the 45th and Rahim Stirling in the 57th minute were also accurate. Thus, the alumni of Joseph Guardiola recorded their 11th consecutive victory in all tournaments advised by
contacts with livescore
and climbed to the top of the Premier League standings for at least one night, before playing tomorrow`s match between Manchester United and Sheffield United.
West Bromwich bet on Callum Robinson in attack, with Matheus Pereira behind him. Carlan Ahern-Grant and Robert Snodgrass started on both wings.
Joseph Guardiola had chosen to bet on Riad Marez as a central striker, with the support of Rahim Stirling and Phil Foden. Rodri, Ilkay Gundogan and Bernardo Silva were in the middle of the pitch.
The match started in a whirlwind. In the 1st minute Ederson had to intervene after a close shot with a stir in front of his door.
Two minutes later, the guests organized a good attack, Phil Foden advanced in the penalty area and shot on the ground and after the intervention of the goalkeeper and the crossbar helped to avoid a goal.
In the 6th minute, however, the result was discovered. Joao Cancello found Gundogan on the edge of the penalty area with a long pass and the German hit the goal with a precise shot for 0:1.
In the 20th minute the result was doubled. Bernardo Silva received on the right wing and returned to Cancello on the edge of the penalty area, and the defender with a technical kick sent the ball into the door. An ambush was initially raised and the goal was disallowed. After that, however, the situation was examined with a VAR and it was seen that Silva was not ambushed, and the hit was recognized.
The hosts got a good opportunity in the 28th minute, when Callum Robinson got on the edge of the penalty area and shot dangerously, but past the door.
Two minutes later, however, the result became a classic in favor of the guests. The players of West Bromwich were busy clearing the ball and allowed Gundogan to take in the penalty area and score for 0:3 with a kick on the ground.
In the added time of the first part, Riyad Marez also signed for the guests. He got in the penalty area, freed up space and shot in the door for 0:4.
Manchester City continued to have fun in the second half. In the 50th minute, the crossbar helped the hosts after a great long shot by Marez.
In the 57th minute Rahim Stirling scored the fifth goal for the `Citizens`. Marez received a pass in the penalty area and passed parallel to the goal for Stirling, who intercepted close in the door for 0:5.
In the 88th minute, Hal Robson-Kanu fell dramatically in the City penalty area, hoping to get a penalty, but such was not awarded.
In added time, Joao Cancello tried to score a second goal on his account with a long shot, but this time failed to hinder the opponent`s goalkeeper.
With this success, Manchester City led the standings with 41 points, one more than Manchester United. West Bromwich disappointed again and remained on the penultimate 19th
Livescore mobile football
- more details and information:
Livescore mobile football
Blog of 11livegoal - livescore