"Il vecchio sentiero è vicino."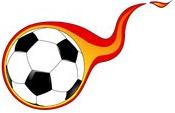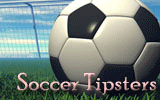 Major championships
standings
England

1. Manchester City
31 pl.
74 pts
2. Manchester United
30 pl.
60 pts
3. Leicester City
30 pl.
56 pts
4. West Ham United
30 pl.
52 pts
5. Chelsea
30 pl.
51 pts
read all


Spain

1. Atletico Madrid
29 pl.
66 pts
2. Barcelona
29 pl.
65 pts
3. Real Madrid
29 pl.
63 pts
4. Sevilla
29 pl.
58 pts
5. Real Sociedad
29 pl.
46 pts
read all


Italy

1. Inter
29 pl.
71 pts
2. AC Milan
29 pl.
60 pts
3. Juventus
29 pl.
59 pts
4. Atalanta
29 pl.
58 pts
5. SSC Napoli
29 pl.
56 pts
read all


Germany

1. Bayern Munich
27 pl.
64 pts
2. RB Leipzig
27 pl.
57 pts
3. Wolfsburg
27 pl.
54 pts
4. Eintracht Frankfurt
27 pl.
50 pts
5. Borussia Dortmund
27 pl.
43 pts
read all


France

1. Lille
32 pl.
69 pts
2. Paris Saint-Germain
31 pl.
63 pts
3. Monaco
31 pl.
62 pts
4. Lyon
31 pl.
61 pts
5. Lens
31 pl.
49 pts
read all


Netherlands

1. Ajax
27 pl.
69 pts
2. PSV Eindhoven
28 pl.
58 pts
3. AZ Alkmaar
28 pl.
58 pts
4. Vitesse
29 pl.
56 pts
5. Feyenoord
28 pl.
51 pts
read all


Portugal

1. Sporting CP
25 pl.
65 pts
2. FC Porto
25 pl.
57 pts
3. Benfica
25 pl.
54 pts
4. Braga
25 pl.
53 pts
5. Pacos de Ferreira
25 pl.
44 pts
read all


Russia

1. Zenit St. Petersburg
24 pl.
51 pts
2. Spartak Moscow
24 pl.
47 pts
3. Lokomotiv Moscow
24 pl.
43 pts
4. CSKA Moscow
24 pl.
43 pts
5. Dinamo Moscow
24 pl.
42 pts
read all


Brazil

1. America MG
0 pl.
0 pts
2. Athletico Paranaense
0 pl.
0 pts
3. Atletico GO
0 pl.
0 pts
4. Atletico MG
0 pl.
0 pts
5. Bahia
0 pl.
0 pts
read all


Argentina

1. Boca Juniors
23 pl.
48 pts
2. River Plate
23 pl.
47 pts
3. Velez Sarsfield
23 pl.
39 pts
4. Racing Club
23 pl.
39 pts
5. Argentinos Juniors
23 pl.
39 pts
read all

Livescore Everton beat Tottenham in a crazy game with nine goals
Everton have qualified for the FA Cup quarter-finals after an extremely exciting match against Tottenham. The Caramels won 5-4 at Goodison Park. The match ended 4:4 in regular time and came to overtime. In the 97th minute, Bernard, who came in as a reserve, brought the victory to the hosts with the ninth goal of the match. This is the most successful FA Cup match between two elite teams since February 1961.
Five goals were scored in the first half. The match analyzed by
brazil standings
started well for the Londoners, who took the lead in the third minute with a goal by Davinson Sanchez. Dominic Calvert-Lewin equalized in the 36th minute, and seconds later Richardson brought the hosts ahead. Two minutes before the break, Gilfi Sigurdsson scored 3:1 from a penalty, but in the added time of the first half Erik Lamela returned a goal. Sanchez equalized for 3:3 in the 57th minute and it seemed that Tottenham was on the rise. A new goal by Richardson in the 68th minute, however, gave the team the lead of Carlo Ancelotti. The drama was not over and Harry Kane, who came in as a reserve in the 53rd minute, equalized again seven minutes before the end of regular time.
The start of the goal fiesta was given in the third minute. Everton`s defense left Sanchez uncovered and he headed in the score. However, this was not the first situation in the match, as seconds earlier Olsen had made a great save after a shot by Lamela. During this period, the guests dominated and could score a second goal. The situation began to line up in front of the other door, and in the first Hugo Loris did brilliantly after a shot by Calvert-Lewin. The Spurs` counterattacks created serious problems for the opponent, and Son failed to finish exactly several times. Everton reached a complete turnaround within two minutes after Calvert-Lewin equalized in the 36th minute, and a second later assisted Richardson. The `Caramels` were in full swing and reached a new goal three minutes before the break. Sigurdsson scored from a penalty awarded for Heuberg`s offense against Calvert-Lewin. At the very end of the first half Son brought Lamela and the Argentine returned a goal for 3:2.
In the 53rd minute Jose Mourinho put Harry Kane in place to replace Bergwein, and a little later Tottenham equalized. After a corner kick, Alderweireld deflected the ball, Olsen scored, but it hit Sanchez, who sent it into the net. However, the tie did not last long and in the 69th minute Richardson scored from a small angle. The Spurs players contested a goal due to suspicions of an ambush, but there was none. The attacks on both gates continued, but the Londoners were more insistent and in the 83rd minute they managed to equalize again through Kane. The goal scorer scored his 21st goal since the beginning of the season. He came out alone in second place in the eternal ranking of Tottenham with 209 goals. The pace did not slow down, but no new goal was scored and the regular time ended at 4:4. In overtime, the situation was again in front of both gates. Kane had a good opportunity in the 96th minute, but his shot was deflected by Olsen. Seconds later, Everton took the lead. Sigurdsson brought Bernard out with a great pass, and the Brazilian overcame Loris.
The second sequel began with y
Everton beat Tottenham in a crazy game with nine goals
Livescore
- more details and information:
Livescore
Blog of 11livegoal - livescore