"Il vecchio sentiero è vicino."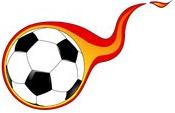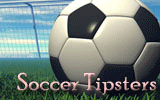 Major championships
standings
Brazil

1.
pl.
pts
2.
pl.
pts
3.
pl.
pts
4.
pl.
pts
5.
pl.
pts
read all


Argentina

1.
pl.
pts
2.
pl.
pts
3.
pl.
pts
4.
pl.
pts
5.
pl.
pts
read all

Football live Simeone on Atletico Madrid exit: We screwed up and need to get better
Diego Simeone commented on the departure of Atletico from European competition.
Madrid lost to Porto (1:2) in the 6th round of the Champions League and finished fourth in the group.
Everyone saw that the opponent was better. They chose positions better, realized the first two points. They were stronger.
We have to get better and understand the reality in European competition. A year ago it was difficult for us on the road, two years ago it was difficult for us. We need to understand how we can get better. We have bad numbers. We scored a little.
Atletico took the place they deserved. Now a new reality is coming for us - La Liga and the Spanish Cup.
I`m sure we can handle it. You have to be able to wait. We screwed up, but we have to move forward. The only way I know to get out of these situations is to be together.
The opponents were better. We deservedly finished last in the group, " said Atletico`s head coach.
Simeone on Atletico Madrid exit: We screwed up and need to get better
Football live
- more details and information:
Football live
Blog of 11livegoal - livescore