"Il vecchio sentiero è vicino."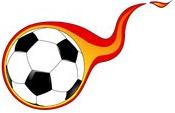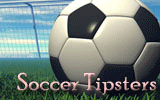 Major championships
standings
Brazil

1.
pl.
pts
2.
pl.
pts
3.
pl.
pts
4.
pl.
pts
5.
pl.
pts
read all


Argentina

1.
pl.
pts
2.
pl.
pts
3.
pl.
pts
4.
pl.
pts
5.
pl.
pts
read all

Football live goals Auger-Aliassime on charity: I don`t do it to feel better or sleep better at night. Sharing is very important
The sixth racket of the world, Felix Auger-Aliassime, spoke about his trip to Togo and explained why he does charity work.
- In 2013, I came for two weeks to see the country where my father grew up and meet my family. Then I met my maternal grandmother and uncles. It was wonderful. Now I have arrived in a different status and look with different eyes. Everything is different. (Smiling. )
I was not met at the airport, I wanted the arrival to be discreet, ordinary and modest. But in the schools and other places we visited, there was always a festive reception, with traditional welcome songs and dances. This was not the case nine years ago! I saw the benefits of the project, how we influence schools, vocational training in different villages.
"My father told me many stories about his childhood, about missed opportunities. He was able to go to Canada and gave me the opportunity to grow up there, but not everyone does it that way. My parents explained this to me and my sister. It is important to give whenever possible. In 2013, I was extremely moved. We gave some money to a young girl who, along with her mother, was selling bread on the side of the road. She was touched, she smiled. It was a little for us, but so much for her. . . I thought that I would like to do more.
- I try to look at life globally, in the long term. Now I`m a tennis player, but it won`t always be like this. As a young man builds his life, so should I build my career. But this is not entirely selfish, because the best way to help is to be in a good position yourself. If I have a good career, if I become the best tennis player I can be, if I am an example for the youth, I will have much more money and time to help out when I am done. If in my teens or at the beginning of my professional career I started to spread out too much, wasting time on everything, then now I would play worse and I would have fewer opportunities to help. Ultimately, no one would benefit from this.
- I cannot speak for others, but they helped me, and I know that not everyone has such an opportunity. I have childhood friends who weren`t as successful as me. I don`t do this to feel better or to tell myself that it will make me sleep better at night. But if I didn`t do anything, I would probably be less pleased with myself. Sharing is very important.
Football live goals
- more details and information:
Football live goals
Blog of 11livegoal - livescore