"Il vecchio sentiero è vicino."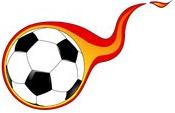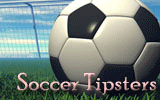 Major championships
standings
Brazil

1.
pl.
pts
2.
pl.
pts
3.
pl.
pts
4.
pl.
pts
5.
pl.
pts
read all


Argentina

1.
pl.
pts
2.
pl.
pts
3.
pl.
pts
4.
pl.
pts
5.
pl.
pts
read all

Live goal football Max Verstappen: I would have won the Belgian Grand Prix from last place, I think that`s how competitive we were
Max Verstappen has chosen the best 2022 Formula 1 race for him.
I would say spa. The car was very good, but everything worked out for me. There are weekends when everything is amazing. I think if we had started last, we would still have won! That`s how competitive we were, - said the Red Bull pilot.
Verstappen started the Belgian Grand Prix 14th due to a motor penalty and finished first by 18 seconds.
Max spoke about the worst weekends - the rider agreed that one of them was the Brazilian stage:
Generally speaking, it is, perhaps, on an equal footing with Melbourne - we also performed quite poorly there. The pace was terrible. In qualifying, we faced a lot of problems, could not find the balance in the race and just destroyed the tires. So, probably, these stages are on an equal footing.
In Brazil, Verstappen was sixth, in Australia he retired due to technical problems.
Live goal football
- more details and information:
Live goal football
Blog of 11livegoal - livescore