"Il vecchio sentiero è vicino."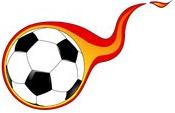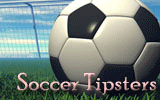 Major championships
standings
Brazil

1.
pl.
pts
2.
pl.
pts
3.
pl.
pts
4.
pl.
pts
5.
pl.
pts
read all


Argentina

1.
pl.
pts
2.
pl.
pts
3.
pl.
pts
4.
pl.
pts
5.
pl.
pts
read all

Soccer livescores A 17-year-old student has been arrested for trying to rob PSG goalkeeper Rico. Judgment will take place in May
Police have arrested a suspect in an attempted robbery against a PSG goalkeeper.
November 2022 incident. The attacker wanted to rob the house of Sergio Rico. The football player frightened off the criminal, and he fled without stealing anything.
On January 10, Paris police arrested a suspect. It turned out to be a 17-year-old student of one of the schools in the 20th district of the French capital. He was taken into custody and confessed.
The next day, the case was heard by a juvenile judge. The teenager was released for the period of further investigation, he will remain under the supervision of law enforcement agencies.
The attacker will appear in court in this case in May.
A 17-year-old student has been arrested for trying to rob PSG goalkeeper Rico. Judgment will take place in May
Soccer livescores
- more details and information:
Soccer livescores
Blog of 11livegoal - livescore