"Il vecchio sentiero è vicino."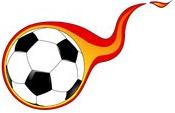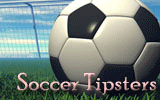 Major championships
standings
Brazil

1.
pl.
pts
2.
pl.
pts
3.
pl.
pts
4.
pl.
pts
5.
pl.
pts
read all


Argentina

1.
pl.
pts
2.
pl.
pts
3.
pl.
pts
4.
pl.
pts
5.
pl.
pts
read all

Livescores football Spalletti on Juventus: One of the toughest opponents even without 8 wins in a row
Luciano Spalletti spoke about the fight with Juventus for the Scudetto.
I saw a very mature and reasoning team in a match from
argentina rankings
[against Sampdoria 2-0] which could have been difficult for many reasons. The guys used their head, they always stayed in the game.
The race [for the championship] was never discussed. Even without eight wins in a row, [Juventus] is one of the most difficult teams to face, one of the strongest. They have a rich history, excellent management - this is one of the strongest teams in Italy.
Qara thinks too much? Thinking is very important. Of course, he has to find rhythm and freshness, a month before the break [for the World Cup] he had problems with his back. He played a good match, - said the head coach of Napoli in an interview with DAZN.
Napoli will play against Juventus in the 18th round of Serie A. Juventus is in the 2nd line of the standings, 7 points behind Napoli.
Spalletti on Juventus: One of the toughest opponents even without 8 wins in a row
Livescores football
- more details and information:
Livescores football
Blog of 11livegoal - livescore