"Il vecchio sentiero è vicino."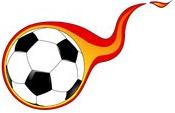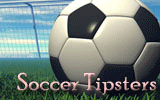 Major championships
standings
Brazil

1.
pl.
pts
2.
pl.
pts
3.
pl.
pts
4.
pl.
pts
5.
pl.
pts
read all


Argentina

1.
pl.
pts
2.
pl.
pts
3.
pl.
pts
4.
pl.
pts
5.
pl.
pts
read all

Live results soccer Leeds offer €28m for McKenney, Juventus want €35m, contract already agreed
Leeds and Juventus are negotiating the transfer of Weston McKenny.
The English club has made the first offer for the transfer of 24-year-old central midfielder - for 28 million euros. Juventus intends to help out for the American 35 million euros, according to journalist Fabrizio Romano.
Negotiations between the clubs are ongoing. McKenny has already agreed on a personal contract with Leeds.
The midfielder of the US national team moved to Juventus in the summer of 2020 from Schalke on loan for 4. 5 million euros. The Italian club then exercised the right to buy the player for 18. 5 million euros. Another 6. 5 million euros the German club could receive in the form of bonuses.
This season, Weston has 3 goals and 2 assists in 21 games prediction by
england rankings
for Juventus in all competitions. You can study his statistics in more detail.
Leeds offer €28m for McKenney, Juventus want €35m, contract already agreed
Live results soccer
- more details and information:
Live results soccer
Blog of 11livegoal - livescore