"Il vecchio sentiero è vicino."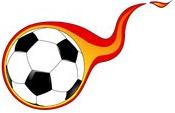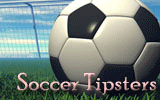 Major championships
standings
Brazil

1.
pl.
pts
2.
pl.
pts
3.
pl.
pts
4.
pl.
pts
5.
pl.
pts
read all


Argentina

1.
pl.
pts
2.
pl.
pts
3.
pl.
pts
4.
pl.
pts
5.
pl.
pts
read all

Tottenham vs Borussia Dortmund
The teams of Tottenham Hotspur and Borussia Dortmund will go against each other in one of the most anticipated matches at this stage of the group stage of the Champions League. Both teams share a similar philosophy with brightly expressed offensive football and the meeting between today`s opponents will certainly be a spectacle. Take a look at our football prediction.
The only two matches, however, between Tottenham Hotspur and Borussia took place two seasons ago, when the Germans won twice, with a total score of 5:1 in the Europa League phase in the knockout round.
Generally before Tottenham had six wins and a draw at White Hart Lane against the Germans as they broke their successful series. Now, however, the match analyzed by
spain rankings
is at Wembley where the Londoners do not feel especially comfortable from year 2008 and have had only two wins in twelve games.
On English land Borussia has a relatively acceptable balance of four wins, one draw and six defeats. In recent years, `the yellow-black` developed their game to such a degree that does not depend on whether they are the hosts or the guests.
We expect an extremely equivalent duel with many goal situations and in front of the two doors. We think there will be a draw which can be regarded as a success in the two camps, with a view to the class of opponents.
Our football forecast is X.
Blog of 11livegoal - livescore