"Il vecchio sentiero è vicino."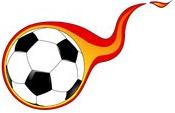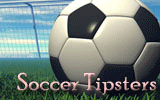 Major championships
standings
Brazil

1.
pl.
pts
2.
pl.
pts
3.
pl.
pts
4.
pl.
pts
5.
pl.
pts
read all


Argentina

1.
pl.
pts
2.
pl.
pts
3.
pl.
pts
4.
pl.
pts
5.
pl.
pts
read all

Mata wants to rejoin United, his goal is to play up to 40
Midfielder Juan Mata wants to stay in Manchester United and is open to the idea of a new contract. The Spanish national has over 150 Red Devils after joining the team in 2014, but his contract expires next summer. The club, however, has the option of continuing with another season. Here I am happy I play in a huge club advised by
russia rankings
that has been supported by countless fans I have been accustomed to the city since my first year here and I hope to stay for a few more seasons I am 29 and my goal is to playup to 40, as Ryan Giggs did, but that`s far in time, leaving 11 years, `Mata said in an interview with ESPN. `In football and life it`s impossible to know what will happen, but I want to stay at United, ` he added.
Blog of 11livegoal - livescore