"Il vecchio sentiero è vicino."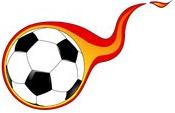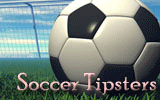 Major championships
standings
Brazil

1.
pl.
pts
2.
pl.
pts
3.
pl.
pts
4.
pl.
pts
5.
pl.
pts
read all


Argentina

1.
pl.
pts
2.
pl.
pts
3.
pl.
pts
4.
pl.
pts
5.
pl.
pts
read all

A Serie S team crashed Cagliari from the Italian Cup, Inter withered his hands
Third-placed Pordenone surprises the elite Cagliari and defeated him 2-1 as a guest in a match advised by
sure bets
of the fourth round of the Italian Cup. In this way, Pordenone qualified for the eighth finals, where he will face the Inter Inter League at the Giuseppe Meazza Stadium in Milan. Thus, the chances of a 1/4-finals Milan derby are rising even more. Milan`s city rival, Milan, will play San Siro on the 1/8-finals with the derby winner between Chievo and Verona.
The modest Pordenone team is currently fourth in the B Series in C Series. Cagliari is the 13th in the Serie A.
Spanish midfielder Miguel Anchel has pulled Pordenone ahead in the score as early as 8minute, surprise the Cagliari goalie with a kick out of the box. Ten minutes later, Sardinian hosts leveled through Daniele Desenna, who missed the visitors` defense in the penal field of the third division, but in the 62nd minute Alessandro Basolli brought Pordeno with a corner kick after a corner kick.
Two more games from the fourth round will be played this evening:JAL 2013 - Chitadel and Sampdoria - Pescara.
Blog of 11livegoal - livescore