"Il vecchio sentiero è vicino."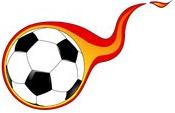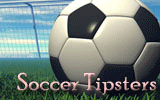 Major championships
standings
England

1. Manchester City
32 pl.
74 pts
2. Manchester United
30 pl.
60 pts
3. Leicester City
30 pl.
56 pts
4. Chelsea
31 pl.
54 pts
5. Liverpool
31 pl.
52 pts
read all


France

1. Lille
32 pl.
69 pts
2. Paris Saint-Germain
32 pl.
66 pts
3. Monaco
31 pl.
62 pts
4. Lyon
31 pl.
61 pts
5. Lens
31 pl.
49 pts
read all


Germany

1. Bayern Munich
28 pl.
65 pts
2. RB Leipzig
28 pl.
60 pts
3. Wolfsburg
28 pl.
54 pts
4. Eintracht Frankfurt
28 pl.
53 pts
5. Borussia Dortmund
28 pl.
46 pts
read all


Italy

1. Inter
29 pl.
71 pts
2. AC Milan
30 pl.
63 pts
3. Juventus
29 pl.
59 pts
4. Atalanta
29 pl.
58 pts
5. SSC Napoli
29 pl.
56 pts
read all


Netherlands

1. Ajax
27 pl.
69 pts
2. AZ Alkmaar
29 pl.
61 pts
3. PSV Eindhoven
28 pl.
58 pts
4. Vitesse
29 pl.
56 pts
5. Feyenoord
28 pl.
51 pts
read all


Portugal

1. Sporting CP
25 pl.
65 pts
2. FC Porto
26 pl.
60 pts
3. Benfica
26 pl.
57 pts
4. Braga
25 pl.
53 pts
5. Pacos de Ferreira
26 pl.
44 pts
read all


Russia

1. Zenit St. Petersburg
24 pl.
51 pts
2. Spartak Moscow
24 pl.
47 pts
3. Lokomotiv Moscow
24 pl.
43 pts
4. Rubin Kazan
25 pl.
43 pts
5. CSKA Moscow
24 pl.
43 pts
read all


Spain

1. Real Madrid
30 pl.
66 pts
2. Atletico Madrid
29 pl.
66 pts
3. Barcelona
30 pl.
65 pts
4. Sevilla
29 pl.
58 pts
5. Real Sociedad
29 pl.
46 pts
read all


Brazil

1. America MG
0 pl.
0 pts
2. Athletico Paranaense
0 pl.
0 pts
3. Atletico GO
0 pl.
0 pts
4. Atletico MG
0 pl.
0 pts
5. Bahia
0 pl.
0 pts
read all


Argentina

1. Boca Juniors
23 pl.
48 pts
2. River Plate
23 pl.
47 pts
3. Velez Sarsfield
23 pl.
39 pts
4. Racing Club
23 pl.
39 pts
5. Argentinos Juniors
23 pl.
39 pts
read all

Stoke City - Liverpool (s)
Liverpool achieved a classic 3-0 victory over Stoke City on the inhospitable `Bet365 Stadium`, and seven consecutive matches according
sure bets
are no loss. Again, all in the selection of Juergen Klop was Mohammed Salah, who was left on the bench for the start, but appeared in the 67th minute and realized two goals (77 `83 `). Before that, Sadio Mane, who assisted for the Egyptian`s first goal, opened the score (17 `). The newly signed new contract with `potters` Peter Crouch began for the first time as champion of the championship this season. Bruno Martins Indy also started for the hosts.
Liverpool`s great news was that Jurgen Klop bet on Dominic Solanke, who was the Premier League champion for the first time with the Merseyside team. Mohamed Salah and Philippe Coutinho were left on the bench for the beginning. Sadio Manne and Roberto Firmino returned, and Dejan Lovren, Emre Zhang, and Georgin Vainillund were also holders.
The duel began with a slight advantage to the guests who led in the 17th minute. Joe Gomez centered on the right, from the outfit itself, the hosts claiming the ball has left the field. Such a signal, however, did not follow, and the defender centered on Solanke, who found Mane well. The Senegalese transferred Lee Grant, who touched the ball, but she entered his door - 0:1.
Oklahda-Chamberlain and Solanke missed two more worse opportunities for Merseyside. In the 40th minute, Simon Mignole, who wore the captain`s belt, was close to defeating once again his team after he stepped out of his penalty box and stumbled on Diouf himself. The Liverpool winger could well get a red card in this situation, but he only missed a yellow. The hosts did not get any benefit from direct free kick.
Minutes before the break, Sadio Mane failed to double. The Senegalese looked up with Grant but his shot met the left beam. At the beginning of the second part Joe Alan shoots from a clear position to the side of the door, wiping a great chance to equalize. In the 53rd minute Oksleyd-Chamblain did a very good break on the left flank, but Fyrrino could not detect his passing.
In the 67th minute Mohammed Salah appeared on the stage, who decided everything in favor of Liverpool. The Egyptian made 0:2 in the 77th minute when he detected a very good centering of Mane from the air.
Six minutes later, the Premier League scorer leader formed the classics after taking advantage of Stoke`s defensive defeat and went out on his own against Grant. The goalkeeper went forward, but Salah fired under his plinth. It was his 17th goal since the start of the season.
Liverpool climbed to fifth position with a total of 26 points. Stoke is 16th with 13 points.
STATISTICS HERE!
Blog of 11livegoal - livescore