"Il vecchio sentiero è vicino."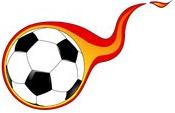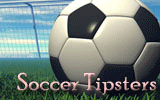 Major championships
standings
Brazil

1.
pl.
pts
2.
pl.
pts
3.
pl.
pts
4.
pl.
pts
5.
pl.
pts
read all


Argentina

1.
pl.
pts
2.
pl.
pts
3.
pl.
pts
4.
pl.
pts
5.
pl.
pts
read all

Fear in Manchester United prevailed
Manchester United has decided not to appeal to Paul Pogba`s red card from the previous match advised by
germany rankings
against Arsenal. So the French national will suffer a penalty of three matches - against Manchester City, Bournemouth and West Bromwich. By Old Trafford they were considering a review of the case, but they were clearly afraid of the possibility of the midfielder`s sanction being increased. In the United camp they are of the opinion that the one-shot was 50-50, and the unconventional attempt by Ektor Belerin to block the ball has led to incidentally until the onset of Pogba. However, the solution is quite delicate, as if the FA had not accepted the complaint, it is often common practice in this case to increase the sanction by one additional meeting.
Also, after the referee referee Andre Mariner showed Pogba`s red card, the player began to applaud sarcastically the judge`s decision on leaving the field. This could also cause additional problems for the midfielder.
Blog of 11livegoal - livescore