"Il vecchio sentiero è vicino."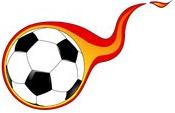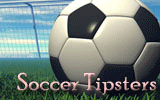 Major championships
standings
Brazil

1.
pl.
pts
2.
pl.
pts
3.
pl.
pts
4.
pl.
pts
5.
pl.
pts
read all


Argentina

1.
pl.
pts
2.
pl.
pts
3.
pl.
pts
4.
pl.
pts
5.
pl.
pts
read all

The Zecepts took Ronaldo to swing in the air
The enormous interest in Real Madrid and Barcelona`s reflex reflects millions of reviews on social networks since the final judging signal. The hit has made Cristiano Ronaldo`s unsuccessful attempt to shoot at Mark-Andre Stegen`s door. This happened at the tenth minute of the match mentioned by
odds change
when Luka Modric found the Portuguese in a great position, but CR7 did not hit the ball, and he swung with force in the air, leaving the ball to pass his leg.
And the mockery was expected. The dry statistics after Santiago Bernabeu, comparing Lionel Messi with Ronaldo, also spoke against the Portuguese. He has successfully completed only 22 passes of 27 attempts, shots 5 times, once found the outline of the door. Argentina`s Barca leader has made 50 accurate passes of 57, scored a goal, assisted for a goal and three times hit the door out of a total of 4 attempts.
Blog of 11livegoal - livescore