"Il vecchio sentiero è vicino."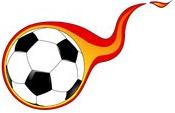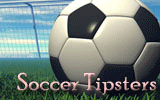 Major championships
standings
Brazil

1.
pl.
pts
2.
pl.
pts
3.
pl.
pts
4.
pl.
pts
5.
pl.
pts
read all


Argentina

1.
pl.
pts
2.
pl.
pts
3.
pl.
pts
4.
pl.
pts
5.
pl.
pts
read all

Alegri does not mind:Do not compare the Dibble to the monsters
Already in three consecutive Juventus matches, coach Massimiliano Allegri does not vote for Paulo DiBalla as the titleholder and this has led to a lot of questions during today`s press conference. Separately, he spoke of a bid from Manchester United. Paulo is calm, he`s training well, and tomorrow against Verona he can start from the first minute because there is a possibility to bet on three strikers, Alegri commented.
Then he spoke complexly about him and called for the comparison with Lionel Messi to stop. The relationship between Juve and Dybala has not changed. He arrived here three years ago and has grown a lot for this period. The club helped him a lot, and he gave a lot of clubs. In my opinion, however, he has a lot to do in his skills. The comparisons between him and the great footballers at the beginning of the season were devastating to him. You can not match a 24-year-old monster like Messi and Cristiano Ronaldo, who together have won 10 Golden Balls. Besides, there is Neymar, who approaches them as qualities. That is why Paulo must be left alone to go his own way. The good thing is that he is smart and understands. Dybala has its strengths, he is an outstanding competitor. You just have to watch it and see how different it is from the others.
You do not have to compare it, but it`s all possible in Italy, `continued the old lady coach. `And this is not just a problem for Dybala. There are boys who play half an hour, and the next day they are worth 40 million. This player is the future of Italy, We have found the new Pirlo no. There was only one Pirlo, and it would take many years before the next Pirlo was born. First, players must be allowed to grow up as players. To be great, he must have shown it with at least 100 matches by
contacts with livescore
in Serie A. Not with 100 participations overall as a holder and shifts, but with a total of 100 fights. Now they play two games and the whole attention is directed to them.
Blog of 11livegoal - livescore