"Il vecchio sentiero è vicino."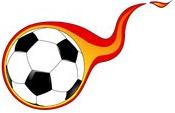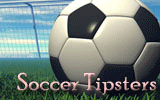 Major championships
standings
Brazil

1.
pl.
pts
2.
pl.
pts
3.
pl.
pts
4.
pl.
pts
5.
pl.
pts
read all


Argentina

1.
pl.
pts
2.
pl.
pts
3.
pl.
pts
4.
pl.
pts
5.
pl.
pts
read all

Salah is No. 1 in Africa
Liverpool`s winger Mohammed Salah was elected Africa`s best footballer for 2017. The 25-year-old Egyptian won the prize in his teammate`s match against Merseyside Sadio Mane and Borussia (Dortmund) Pierre-Emerick Aubameyang. Salah sent an extremely strong year. By the summer he was a Roma footballer, and after his transfer to Anfield he became a key figure for Jurgen Klop`s lineup and did not stop marking. In 2017 he scored a total of 38 goals and made 19 assists in 59 games.
Salah is the second Egyptian, who has triumphed with Africa`s No. 1 prize for two consecutive years. Only Mahmoud El Hatib had done it before. Recently, Mohamed Salah also won the top score of France Football for the best Arab footballer in 2017.
In the category of coach of the year won Ector Cupper, who led Egypt to the World Cup finals for the first time since 1990.
The Egyptians are also the best African national team, and among the clubs mentioned by
france rankings
was the winner of the African Champions League Widad (Casablanca).
The youngest player on the Black Continent is the 19-year-old Zsolt Patson Dhaka. Number 1 in the ladies is the Nigerian Assyat Oshola.
Blog of 11livegoal - livescore