"Il vecchio sentiero è vicino."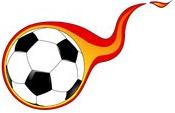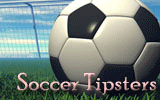 Major championships
standings
Brazil

1.
pl.
pts
2.
pl.
pts
3.
pl.
pts
4.
pl.
pts
5.
pl.
pts
read all


Argentina

1.
pl.
pts
2.
pl.
pts
3.
pl.
pts
4.
pl.
pts
5.
pl.
pts
read all

15-year-old with a longer winning series in Melbourne by Federer
Roger Federer is in a series of eight consecutive victories at the Australian Open but there is a 15-year-old Ukrainian who is in a longer winning series of him in Melbourne. Marta Costyuk won the title of the girls` tournament last year, this season went through qualifying for women and is already in the third round, where she will face her compatriot Elina Svitolina.
Costuck, the 522th in the world rankings, entered the main circuit after three victories in qualifying. She is the first tennis player born after 2002 to win a Grand Slam tournament match. `Age does not mean anything to me, I do not think about it when I play, but being young sometimes is an opportunity. ` Bigger girls sometimes hesitate when I start to win.
She was awarded a `wildcard` for the qualifiers because she was a champion for girls in 2017. Until last week she had $ 6733 earned from prize money, and after yesterday`s victory $ 110, 000.
The Ukrainian beat the 27th in the world, Peng Shui in the first round, and became the first tennis player to win the 1996 Australian Open, when Martina Hingis made it. While the victory was impressive, the way he celebrated was breathtaking. An interesting fact is that her manager is Ivan Ljubicic. Croat is coach of Roger Federer. Costyuk is also the youngest to reach a third round in a Grand Slam tournament according
contacts with livescore
after Mirjana Lucic-Barony, who achieved this at the US Open in 1997. She shared how she would play against Svitolina:`It`s justI will try to show my best tennis I`m almost sure that she, like my other rivals, will have some problems and I will try to use it I know a little how Elina plays`.
Blog of 11livegoal - livescore