"Il vecchio sentiero è vicino."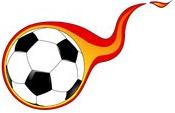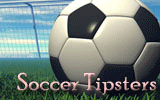 Major championships
standings
Brazil

1.
pl.
pts
2.
pl.
pts
3.
pl.
pts
4.
pl.
pts
5.
pl.
pts
read all


Argentina

1.
pl.
pts
2.
pl.
pts
3.
pl.
pts
4.
pl.
pts
5.
pl.
pts
read all

Del Potro overcame the heat and Khachanov
Despite the terrible heat in Melbourne, Juan Martin del Potro overcame his second obstacle in the Australian Open, defeating the young Russian Karen Khachanov with 6:4, 7:6 (4), 6:7 (0), 6:4 in 3 hours and 49minute play. The 12th Argentinian looked great in the first two sets, but he did not stand the heat - 39-degree - in the third set. He lost the tieback to zero and barely walked on the court, using not only a medical timeout, but then 60 seconds of massages between the games.
In the fourth set, Del Potro took advantage of his only chances of breaking into the fifth game, and this break was enough to tilt the balance in his favor. The Argentine has offered his fans so powerful and exquisite forehand-winners as those of his triumph at the US Open in 2009. Unlike the other big crashes of the courts at that time, Del Potro and Khachanov did not make so many mistakes, despite the harsh conditions, even the Russian finishing with 73 winners and the Argentine 60. Del Potro also had a slightservice advantage - 63% first service success and 81% points earned, while Khachanov`s indicators were 67% and 76%, respectively.
I did not expect to play such a match, I prefer to be on the beach at this time and drink beer while watching TV. I`m glad to be in Melbourne for so many years, I was hurt everywhere, but I`m still standing right, `said Del Potro, whose cause of medical timing was the thigh. His next opponent in Melbourne will be Tomas Berdih, who finished in the semi-finals, and last year`s Wimbledon final.
Blog of 11livegoal - livescore