"Il vecchio sentiero è vicino."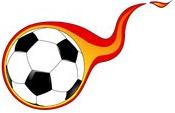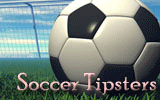 Major championships
standings
Brazil

1.
pl.
pts
2.
pl.
pts
3.
pl.
pts
4.
pl.
pts
5.
pl.
pts
read all


Argentina

1.
pl.
pts
2.
pl.
pts
3.
pl.
pts
4.
pl.
pts
5.
pl.
pts
read all

Chelsea without Morata and Fabregas for revenge with Arsenal
Chelsea manager Antonio Conte will not be able to rely on two of his key players for the Arsenal Cup final tomorrow`s derby. Andreas Christensen, who suffers a blow in the head during the weekend match, will be available for selection. I`m not going to be able to use them in the match from
contacts with livescore
with Arsenal, but there is a problem in the back, and the trophy is an important goal for me, and after 0:0 in the first game, `I think Arsenal has a good team, playing against them is always a great challenge, ` said Conte. Arsenal will be without Alexis Sanchez, who yesterday officially went to Manchester United. The new addition of `gunners` Henryh Mhhtiaryan will not be able to take part because he has already played in the tournament with the Red Devils team.
Blog of 11livegoal - livescore