"Il vecchio sentiero è vicino."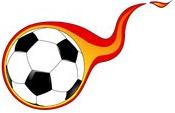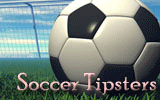 Major championships
standings
Brazil

1.
pl.
pts
2.
pl.
pts
3.
pl.
pts
4.
pl.
pts
5.
pl.
pts
read all


Argentina

1.
pl.
pts
2.
pl.
pts
3.
pl.
pts
4.
pl.
pts
5.
pl.
pts
read all

Federer still does not know how much he will play during the clay season
Australian Open champion Roger Federer will return to Melbourne next year to defend his title from the Grand Slam tournament.
The 36-year-old Swiss won the 20th trophy in his career from the helm and sixth in Melbourne yesterday after defeating Marin Cilic (Croatia) 6-2, 6:7 (5), 6:3, 3:6, 6:1. At the awards ceremony, however, Federer forgot to mention whether he plans to defend or not his trophy next year.
`Yes, I would like to go back in. I know I forgot to say this after the game, but I hope to come back next year, ` the Swiss told reporters today.
Federer has already had six Australian Open titles in the career bracket and is on the same level as Roy Emerson (Australia) and Novak Djokovic (Serbia). He also has eight Wimbledon trophies, five from the US Open and one from Roland Garros.
It is still unclear whether the Swiss will play at the Dubai tournament at the end of February. Last year Federer missed the season of red courts in order to prepare better for Wimbledon.
At this point he is still not aware of his program in the coming months.
`We talked to the tournament organizers in Dubai before the start of the Australian Open, but I wanted to make a decision after the end of the tournament - this is an ideal scenario for me after the tournament by
brazil standings
to know how I feel, whether I`m injured or not. but I also have to decide on the season of red courts, and these two things are connected, I can play somewhere, but I also may not be playing for a while, `Federer added.
The Swiss said he would decide on his program after spending some time with his family in Switzerland.
`I can not believe that after all these years, I managed to defend my title, that I did it again, this is a super special, one of the great moments in my career, ` said Federer.
Blog of 11livegoal - livescore