"Il vecchio sentiero è vicino."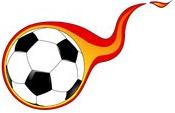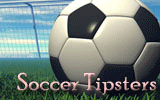 Major championships
standings
Brazil

1.
pl.
pts
2.
pl.
pts
3.
pl.
pts
4.
pl.
pts
5.
pl.
pts
read all


Argentina

1.
pl.
pts
2.
pl.
pts
3.
pl.
pts
4.
pl.
pts
5.
pl.
pts
read all

Aubameyang:Hychiaran is one of the main factors that made me come to Arsenal
Arsenal`s most expensive purchase, Pierre-Emerick Aubameyang, revealed that one of the main reasons for arriving at the Emirates was Henrih Mhhitariyan, who was transferred to `gunners` as part of the deal on the passing of Alexis Sanchez to Manchester United. The two were together in Borussia (Dortmund), and the Gabonian defines Mhitariyan as his brother. He was like a brother, a very good friend, and we both played together in the past, and I`m very happy to see him again, he called me several times to ask me if I was going to come in. I told him that he firsthe has to tell me if he will sign or not, and he told me that everything was ready and that, of course, was one of the great factors for me to come here, we understand both on the pitch and outside. they should be happy to see us together, `Aubameyang said.
Win a VIP pass and watch the FIFA Cup live at 14. 02 at the Paradise Center.
Blog of 11livegoal - livescore