"Il vecchio sentiero è vicino."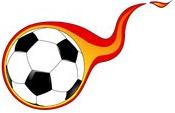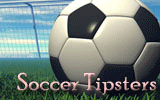 Major championships
standings
Brazil

1.
pl.
pts
2.
pl.
pts
3.
pl.
pts
4.
pl.
pts
5.
pl.
pts
read all


Argentina

1.
pl.
pts
2.
pl.
pts
3.
pl.
pts
4.
pl.
pts
5.
pl.
pts
read all

The president of Turin assured that Belote remains a `bull`
Turin`s president, Urbano Cairo, has ruled that the club analyzed by
11livegoal
is ready to break up with its great star, Andrea Belotti. The Italian national is followed by a number of major European teams, including the English Arsenal.
Cairo commented on the upcoming clash with Juventus over the weekend:
We know it will be a bit difficult against Juventus, but on the pitch we will spend everything we can. Madzari does a great job and the team finds their style of play. We must continue the positive results.
Ventura? Perhaps the Italian national team did not have enough support for the directors. Soon he will return to coaching and will prove his good work. I would take him back to Torino at all times. Belote? I compare it to Francesco Graziani. I added a clause in his contract if someone wants to buy it, but for now I will keep him in Turin, the president of the bulls told RMC Sport.
Blog of 11livegoal - livescore