"Il vecchio sentiero è vicino."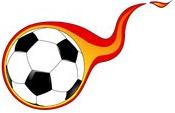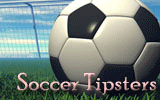 Major championships
standings
Brazil

1.
pl.
pts
2.
pl.
pts
3.
pl.
pts
4.
pl.
pts
5.
pl.
pts
read all


Argentina

1.
pl.
pts
2.
pl.
pts
3.
pl.
pts
4.
pl.
pts
5.
pl.
pts
read all

They have condemned the frenzy of English football at 31 years in prison
Former football coach Barry Benel was sentenced to 31 years in prison for 50 cases of child sexual abuse. His victims were 12 boys aged between eight and 15 years and he committed the attacks on them between 1979 and 1991. The man who is currently 64 years old worked in Manchester City and Krue Alexandra. The sentence was issued by the Liverpool court, and in the reading of the decision the chief judge named Benel as `the incarnation of the devil. `In fact, Benelux`s victims may well be nearly 100, as, since the start of the trial, 86 complaints have yet to be filed by people who claim they have also been the subject of such assaults. However, the former coach`s sentence is only because of the numerous cases of violence over 12 children.
Blog of 11livegoal - livescore