"Il vecchio sentiero è vicino."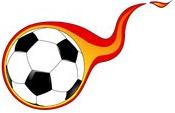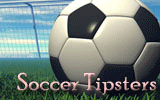 Major championships
standings
Brazil

1.
pl.
pts
2.
pl.
pts
3.
pl.
pts
4.
pl.
pts
5.
pl.
pts
read all


Argentina

1.
pl.
pts
2.
pl.
pts
3.
pl.
pts
4.
pl.
pts
5.
pl.
pts
read all

Torres remains, but another leaves Atletico
Atletico Madrid`s live legend Fernando Torres will remain in the team. He has already announced his decision to his teammates and senior coach Diego Simeone, informs Marca. 33-year-old Torres had an enticing offer from Chinese Dalian Hean, who offered him 15m euros per season. The kid, however, preferred to stay on `Wanda Metropolitano`. Torres has 16 matches by
spain rankings
and 2 goals in La Liga since the start of the campaign. In the summer, he could continue his career in Mexico, but then rejected the offer.
This is not the case with Nicholas Gaitan. The Argentine national does not fall into Simeone`s plans and will reinforce Dalian Afan. Atletico will receive EUR 18 million and the midfielder will sign a 3-year contract.
The owner of Dalian Issan owns 15% of Atletico`s shares and sponsors the new stadium of the mats.
Blog of 11livegoal - livescore