"Il vecchio sentiero è vicino."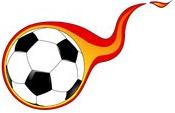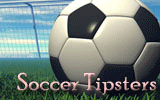 Major championships
standings
Brazil

1.
pl.
pts
2.
pl.
pts
3.
pl.
pts
4.
pl.
pts
5.
pl.
pts
read all


Argentina

1.
pl.
pts
2.
pl.
pts
3.
pl.
pts
4.
pl.
pts
5.
pl.
pts
read all

UEFA with a new financial fair play plan in European football
UEFA President Aleksandar Cheferin announced a new financial fair play project to be introduced into European football club. `With the introduction of financial fair play, we made a change in the club`s financing scheme, and now with the introduction of` Fair play 2. 0 `, we want to develop this project, and the new system will allow for equalizing team capabilities andthe players are defending legally, `Cheferin said. He pointed out that UEFA`s financial position is excellent, which will allow the organization to devote even more money to the development of football on the continent. We have a record revenue and we are planning and planning to devote serious resources to the development of football We will also pay special attention to European club mentioned by
portugal rankings
tournaments I can not promise that everything will be perfect because I do not trade with dreamsI am certainly not a politician, and we will certainly have to rethink the models and, in particular, try to create a more competitive environment, one of the biggest problems facing the present and the future of football, `said Chefherin. The financial fair play project was endorsed by the UEFA Executive Committee in September 2009 and entered into force in the 2011/2012 season. According to him, clubs can not spend on buying new players more than their earnings, and before the beginning of each season entrants are obliged to confirm that they have no overdue financial obligations to other teams, tax authorities and their playersand employees.
Blog of 11livegoal - livescore