"Il vecchio sentiero è vicino."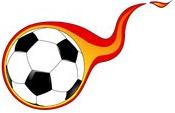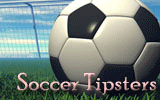 Major championships
standings
Brazil

1.
pl.
pts
2.
pl.
pts
3.
pl.
pts
4.
pl.
pts
5.
pl.
pts
read all


Argentina

1.
pl.
pts
2.
pl.
pts
3.
pl.
pts
4.
pl.
pts
5.
pl.
pts
read all

In Italy a lot is done for the health of the players, guaranteed by a doctor
After Davide Astori`s unexpected demise, questions arose about the strict health care of professional footballers in Italy. The autopsy of the former Captain of Fiorentina`s body showed that he had left this world for natural reasons - possibly related to the heart - but this is not typical for a man of his age (31) and a physical form. Dr. Alfonso De Nicolas, who is Napoli`s chief physician, assured that Italy is doing everything possible to identify possible problems for the players. We are pioneers in the methods of prevention of sudden death syndrome, `commented the medic.
We have some of the strictest rules and everybody must be tested before he gets permission to participate in professional sports events, `De Nicola continued. These examinations are of great importance for the prevention of any heart problems. The law states that every year every player must go through a number of studies, including those about the heart. Even the rule of heart exam is once every two years, but most clubs via
russia rankings
do it every year to make sure things are done.
Blog of 11livegoal - livescore