"Il vecchio sentiero è vicino."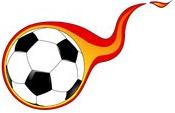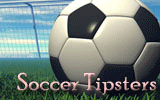 Major championships
standings
England

1. Liverpool
29 pl.
82 pts
2. Manchester City
28 pl.
57 pts
3. Leicester City
29 pl.
53 pts
4. Chelsea
29 pl.
48 pts
5. Manchester United
29 pl.
45 pts
read all


France

1. Paris Saint-Germain
27 pl.
68 pts
2. Marseille
28 pl.
56 pts
3. Rennes
28 pl.
50 pts
4. Lille
28 pl.
49 pts
5. Reims
28 pl.
41 pts
read all


Germany

1. Bayern Munich
25 pl.
55 pts
2. Borussia Dortmund
25 pl.
51 pts
3. RasenBallsport Leipzig
25 pl.
50 pts
4. Borussia Moenchengladbach
25 pl.
49 pts
5. Bayer Leverkusen
25 pl.
47 pts
read all


Italy

1. Juventus
26 pl.
63 pts
2. Lazio
26 pl.
62 pts
3. Inter
25 pl.
54 pts
4. Atalanta
25 pl.
48 pts
5. Roma
26 pl.
45 pts
read all


Netherlands

1. Ajax
25 pl.
56 pts
2. AZ Alkmaar
25 pl.
56 pts
3. Feyenoord
25 pl.
50 pts
4. PSV Eindhoven
26 pl.
49 pts
5. Willem II
26 pl.
44 pts
read all


Portugal

1. FC Porto
24 pl.
60 pts
2. Benfica
24 pl.
59 pts
3. Braga
24 pl.
46 pts
4. Sporting CP
24 pl.
42 pts
5. Rio Ave
24 pl.
38 pts
read all


Russia

1. Zenit St. Petersburg
22 pl.
50 pts
2. Lokomotiv Moscow
22 pl.
41 pts
3. FC Krasnodar
22 pl.
41 pts
4. FC Rostov
22 pl.
38 pts
5. CSKA Moscow
22 pl.
36 pts
read all


Spain

1. Barcelona
27 pl.
58 pts
2. Real Madrid
27 pl.
56 pts
3. Sevilla
27 pl.
47 pts
4. Real Sociedad
27 pl.
46 pts
5. Getafe
27 pl.
46 pts
read all


Brazil

1. Athletico Paranaense
0 pl.
0 pts
2. Atletico GO
0 pl.
0 pts
3. Atletico MG
0 pl.
0 pts
4. Bahia
0 pl.
0 pts
5. Botafogo RJ
0 pl.
0 pts
read all


Argentina

1. Boca Juniors
23 pl.
48 pts
2. River Plate
23 pl.
47 pts
3. Velez Sarsfield
23 pl.
39 pts
4. Racing Club
23 pl.
39 pts
5. Argentinos Juniors
23 pl.
39 pts
read all

Manchester United made a famed turn to Selhurst Park
Manchester United made a remarkable turn from 0:2 to 3:2 in a visit to Crystal Palace in the 29th Premier League round. Selhurst Park`s guests showed great desire and until the last minute they did not give up looking for the three points, reaching the goal with the goal in the added time of Nemanja Matice. The hosts have a lot to regret in this game after dominating the first half and led by Andros Townsend in 11 minutes and then doubled their lead through Patrick van Anholt in the 48th minute. It was only then that Jose Mourinho`s alumni awoke from lethargy and showed their true class. Chris Smiling reduced in the 55th minute and Rommel Lukaku equalized in 76th. The big character, however, was Matic, who with a good shot brought the success of his team in the 92nd minute.
Crystal Palace bet in the match analyzed by
russia rankings
of duo Christian Benteke and Alexander Sorlotte in attack. Andros Townsend and Jeffrey Schulp were powered by the wing.
Jose Mourinho had preferred today to use a trio in an attack in the face of Alexis Sanchez, Romulus Lukaku and Jesse Linggard. In the middle of the pitch, Paul Pogba, Scott McTomini and Nemanja Matic acted.
The hosts started the game quite actively and in the 6th minute James Tomkins fired with a scissors but inaccurately. In the offensive, United missed their first goal opportunity. Alexis Sanchez shot his head close, but goalkeeper Wayne Hennessy came out forever and blocked his strike.
The 11th minute came to the opening of the score. Christian Benneteke held the ball in front of the penalty area and handed over to Townsend who, with a great shot from the ball, sent the ball unreachably to the net for 1:0. The hosts kept acting pretty dangerous in the lead, and in the 18th minute, Sorlotte made a dangerous blow to the ground, but David de Hea had a good position and saved.
In the 27th minute Townsend again tried a long shot but this time sent the ball over the door.
In the 40th minute Jesse Lingdard decided to shoot from the border of the pennant on land but his shot did not find the outline of the door. At the start of the second half, Crystal Palace doubled its lead. Londoners quickly fired a foul in the middle of the pitch, Patrick van Anholt was drawn to the left wing and coolly realized in the near corner for 2:0. In the 53rd minute, Wayne Hennessy came unpredictable at a corner and Chris Smilling headed dangerously but did not find the outline of the door, and he was charged with an attack. Two minutes later the defender repaired and after a great centering of Antonio Valencia headed the ball in the opposite corner for 2:1. In the 56th minute, a balloon ball turned treacherously toward De Hea`s door, but the Spanish guard watched and waved it over the crossbar.
In the 66th minute, Van Anholt centered on Benetke in the penalty area and the Belgian fired his head off the goal. In the attack, Paul Pogba remembered for himself with a very insidious distant hit, which was saved with skill by Hennessy.
In the 69th minute Marcus Rashford tried an interesting 30-meter free kick but did not find the outline of the door. Immediately thereafter Beniteke had a new chance to shoot with
Blog of 11livegoal - livescore