"Il vecchio sentiero è vicino."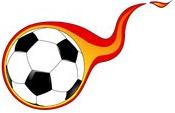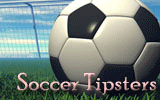 Major championships
standings
England

1. Manchester City
32 pl.
74 pts
2. Manchester United
30 pl.
60 pts
3. Leicester City
30 pl.
56 pts
4. Chelsea
31 pl.
54 pts
5. Liverpool
31 pl.
52 pts
read all


France

1. Lille
32 pl.
69 pts
2. Paris Saint-Germain
32 pl.
66 pts
3. Monaco
31 pl.
62 pts
4. Lyon
31 pl.
61 pts
5. Lens
31 pl.
49 pts
read all


Germany

1. Bayern Munich
28 pl.
65 pts
2. RB Leipzig
28 pl.
60 pts
3. Wolfsburg
28 pl.
54 pts
4. Eintracht Frankfurt
28 pl.
53 pts
5. Borussia Dortmund
28 pl.
46 pts
read all


Italy

1. Inter
29 pl.
71 pts
2. AC Milan
30 pl.
63 pts
3. Juventus
29 pl.
59 pts
4. Atalanta
29 pl.
58 pts
5. SSC Napoli
29 pl.
56 pts
read all


Netherlands

1. Ajax
27 pl.
69 pts
2. AZ Alkmaar
29 pl.
61 pts
3. PSV Eindhoven
28 pl.
58 pts
4. Vitesse
29 pl.
56 pts
5. Feyenoord
28 pl.
51 pts
read all


Portugal

1. Sporting CP
25 pl.
65 pts
2. FC Porto
26 pl.
60 pts
3. Benfica
26 pl.
57 pts
4. Braga
25 pl.
53 pts
5. Pacos de Ferreira
26 pl.
44 pts
read all


Russia

1. Zenit St. Petersburg
24 pl.
51 pts
2. Spartak Moscow
24 pl.
47 pts
3. Lokomotiv Moscow
24 pl.
43 pts
4. Rubin Kazan
25 pl.
43 pts
5. CSKA Moscow
24 pl.
43 pts
read all


Spain

1. Real Madrid
30 pl.
66 pts
2. Atletico Madrid
29 pl.
66 pts
3. Barcelona
30 pl.
65 pts
4. Sevilla
29 pl.
58 pts
5. Real Sociedad
29 pl.
46 pts
read all


Brazil

1. America MG
0 pl.
0 pts
2. Athletico Paranaense
0 pl.
0 pts
3. Atletico GO
0 pl.
0 pts
4. Atletico MG
0 pl.
0 pts
5. Bahia
0 pl.
0 pts
read all


Argentina

1. Boca Juniors
23 pl.
48 pts
2. River Plate
23 pl.
47 pts
3. Velez Sarsfield
23 pl.
39 pts
4. Racing Club
23 pl.
39 pts
5. Argentinos Juniors
23 pl.
39 pts
read all

The Bosnian magician who entered Pirlo`s shoes
Juventus qualifies in the 1/4-finals for the Champions League. A hero for the bianconer has become Gonzalo Iguaine, who shone brilliantly in the clash against one of the best teams in England. The Argentine pearl has managed to close the mouth of critics with alien performances against Tottenham, but the truth is there are many other factors that have turned things over in recent months at the Torino club. The team of Masimiliano Allegi is in a very strong form, the old lady is in a series of 10 games from
sport news
without a goal in his goal and in the last round the team lost the first points of JAL after 12 consecutive successes in Serie A.
Here is the time to pay attention to Miralem Pianic. The midfielder who controls the events of the green carpet for the Italian champion, yet is one of the most underestimated midfielders in world football. The evolution of the 27-year-old`s game is very big, but it is certain that he has more room for progress in his game. The fact is that, unlike other players at this level, Pianic develops and grows every day. The Bosnian national started from the French Metz to go through Lyon and Roma, and then came the big change, namely a transfer to Juventus. Interestingly, he went through absolutely all stages of development to reach this level and this position, which Max Alegri had imposed on him.
In Lyon and Rome, Miralem was far ahead in the field, and in most of the clubs he played as an attacking midfielder. In 2009, Claude Pueill put Pianic in front of Jeremy Toulalan and Jean-Jacques McCann, with 11 goals and 13 assists in all the kids` tournaments. It was this season that opened his doors to Italy. After four very successful years in the Olympic Lyon, the midfielder signed a contract with Roma, where he was taken by the Spanish specialist Luis Enrique, who failed to pick the right exact position for the talented footballer. It is no coincidence that the strongest season for wolves is in the season 2015/2016, when the team was first Rudy Garcia, then Luciano Spaleti. The great transformation for Miralem Pianic happened in Juventus, although the start was difficult again. An idea of Massimiliano Allegri changed the entire game and the career of the Bosnian. The Italian tactician put it in front of the defense, where the maestro Andrea Pirlo was in recent seasons. As you can see on the graph, Pianic plays as a typical backpack, right here is the first resemblance between the game of the Bosnian and Pirlo. With his renditions and vision of the game, he is the perfect choice for a deep-set playmaker, similar to the Italian legend. Max Allegri`s ideas, tactical knowledge, and non-standard views of the specialist put the 27-year-old player in this position where he has total freedom of action. Each ball passes through it, precisely this is the desire of Allegri, since she knows perfectly well that Miralem is the most gifted technical midfielder with Claudio Marquisio in the team. The two other players in the center who most often play are Bless Matthew and Sammy Kedera. Do they have the necessary balance that is key to Algur`s ideas?
Blog of 11livegoal - livescore