"Il vecchio sentiero è vicino."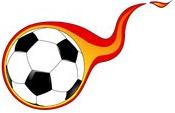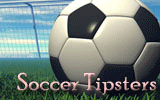 Major championships
standings
England

1. Liverpool
29 pl.
82 pts
2. Manchester City
28 pl.
57 pts
3. Leicester City
29 pl.
53 pts
4. Chelsea
29 pl.
48 pts
5. Manchester United
29 pl.
45 pts
read all


France

1. Paris Saint-Germain
27 pl.
68 pts
2. Marseille
28 pl.
56 pts
3. Rennes
28 pl.
50 pts
4. Lille
28 pl.
49 pts
5. Reims
28 pl.
41 pts
read all


Germany

1. Bayern Munich
25 pl.
55 pts
2. Borussia Dortmund
25 pl.
51 pts
3. RasenBallsport Leipzig
25 pl.
50 pts
4. Borussia Moenchengladbach
25 pl.
49 pts
5. Bayer Leverkusen
25 pl.
47 pts
read all


Italy

1. Juventus
26 pl.
63 pts
2. Lazio
26 pl.
62 pts
3. Inter
25 pl.
54 pts
4. Atalanta
25 pl.
48 pts
5. Roma
26 pl.
45 pts
read all


Netherlands

1. Ajax
25 pl.
56 pts
2. AZ Alkmaar
25 pl.
56 pts
3. Feyenoord
25 pl.
50 pts
4. PSV Eindhoven
26 pl.
49 pts
5. Willem II
26 pl.
44 pts
read all


Portugal

1. FC Porto
24 pl.
60 pts
2. Benfica
24 pl.
59 pts
3. Braga
24 pl.
46 pts
4. Sporting CP
24 pl.
42 pts
5. Rio Ave
24 pl.
38 pts
read all


Russia

1. Zenit St. Petersburg
22 pl.
50 pts
2. Lokomotiv Moscow
22 pl.
41 pts
3. FC Krasnodar
22 pl.
41 pts
4. FC Rostov
22 pl.
38 pts
5. CSKA Moscow
22 pl.
36 pts
read all


Spain

1. Barcelona
27 pl.
58 pts
2. Real Madrid
27 pl.
56 pts
3. Sevilla
27 pl.
47 pts
4. Real Sociedad
27 pl.
46 pts
5. Getafe
27 pl.
46 pts
read all


Brazil

1. Athletico Paranaense
0 pl.
0 pts
2. Atletico GO
0 pl.
0 pts
3. Atletico MG
0 pl.
0 pts
4. Bahia
0 pl.
0 pts
5. Botafogo RJ
0 pl.
0 pts
read all


Argentina

1. Boca Juniors
23 pl.
48 pts
2. River Plate
23 pl.
47 pts
3. Velez Sarsfield
23 pl.
39 pts
4. Racing Club
23 pl.
39 pts
5. Argentinos Juniors
23 pl.
39 pts
read all

Harry Kane returned, and even for a while was a top scorer
Tottenham achieved an expected but very tough 2-1 victory over Stoke City at Bet365 Stady, which helped the Spurs not only consolidate their place in the top 4 but also scored points with Liverpool, who is in third place. Christian Eriksen (57 `) opened the score, and Mamer Birram Diouf (57 `? ) Equalized after a mistake by Hugo Loris. In the 63rd minute, the Londoners came to the win. Erikenen is centered on a foul, and Harry Kane tries to jerk his head. At first, the hunt was recorded in his name, but at the end of the match the top scorer was declared again, as the repetitions showed that the English national could not touch the ball.
Paul Lambert bet on the same team that lost a 0:3 win a week ago to Arsenal. Peter Crouch was left on the bench for the beginning, and Saido Berayo was not at all in the potters` group.
Harry Kane recovered faster than expected from his ankle injury and started for Tottenham. It was his first match on March 11th. Danny Rose, Serge Orie and Victor Wanyama also started as champions. For Tottenham Manager Mauriceio Pocetino this was a 200-game match in the Premier League. The hosts first had a chance to find the result. This happened in the 12th minute when Pieters headed to the left and returned to Diouf, who shoots from the edge of the goal area over the door. In the 23rd minute, Dele Ali took Sons alone against Jack Butland, but Stoke`s boss managed brilliantly and rescued. This was the cleanest situation for the spurs until the break.
At the 52nd minute, Dele Ali received a lead on the right, held the ball, then dropped to Eriksen, who fired the ball in the far corner - 0:1. Five minutes later, Shakuri took Diouf behind the defense, Loris stepped out of the penalty area and tried to clear the ball, but the ball ricocheted in the Senegalese`s body, which then quietly sent her to the empty door. Tottenham quickly returned the lead. In the 63rd minute, Erikensen flies in the foul, Buttland hesitates, and Harry Kane tries to jerk. At first, the hit was recorded on his name, but the information was then corrected as the repetitions showed that the attacker could not touch the ball. That`s how it was recorded on Eriksen`s bill.
In the 80th minute the hosts were not lucky, as a great shot of Shakuri from a foul met the crossbar. Stoke continued to look for an equalizing goal, but in a dangerous attack, Diouf made the final pass, and a short shot later with Shawcross`s head passed inches away. With this success, Tottenham equaled to 63 with Liverpool, with Spurs having a lesser match analyzed by
brazil standings
than Merseyside, who now hold third in the standings for their better goal difference. Stoke is left with a 27-point asset.
STATISTICS HERE!
ALL MATCHS OF TOTHM HERE!
CLASSIFIER HERE!
Blog of 11livegoal - livescore