"Il vecchio sentiero è vicino."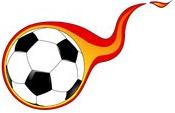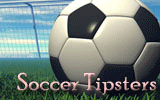 Major championships
standings
Brazil

1.
pl.
pts
2.
pl.
pts
3.
pl.
pts
4.
pl.
pts
5.
pl.
pts
read all


Argentina

1.
pl.
pts
2.
pl.
pts
3.
pl.
pts
4.
pl.
pts
5.
pl.
pts
read all

Zidane praised Isko and again defended Benzema
Real Madrid coach Zinedine Zidane said good words about Isco, who scored one of the goals in winning Malaga by 2:1. The Spanish national is a favorite of a large number of fans but is rarely a champion. Zidane, however, is determined that he does not mind the midfielder and considers him an important player for the team.
I`m happy because we did what we had to do. Some players were given a break, but we did so seriously and with respect to the rival. Isko has always been important to me and to the team, although many of you, journalists, do not believe I think so. This season he plays much better than in the past. I`m glad for him, he needed to score a goal, Zidane said.
I was hoping for Karim Benzema to score. We all know how good a player he is, but he is missing goals this season. Karim does not surrender and always tries. Today, he was also active and there were situations, he added. Real Madrid ranks third in the La Liga, 15 points after Barcelona and 4 at Atletico Madrid.
Blog of 11livegoal - livescore