"Il vecchio sentiero è vicino."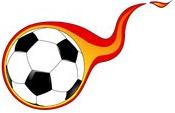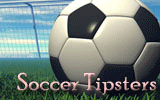 Major championships
standings
Brazil

1.
pl.
pts
2.
pl.
pts
3.
pl.
pts
4.
pl.
pts
5.
pl.
pts
read all


Argentina

1.
pl.
pts
2.
pl.
pts
3.
pl.
pts
4.
pl.
pts
5.
pl.
pts
read all

Gladbach will play for the miracle in the last round
A 3:1 home win over Freiburg saved the hopes of Borussia (Monchengladbach) for a place in the Europa League. It is unlikely that the team will be hooking for the sixth place where Leipzig has three points more and 4 goals better goal difference. Fears will hopefully move Eintracht (Frankfurt) (2 points) from the seventh position, which will give a LE quota if Bayern Munich won the German Cup. Within a week, however, Gladbach is visiting Hamburg`s Sham and Shield Fighting Nails. Freyburg needs only a point to be 100% sure of his seat in the elite, and it can be won against Augsburg. Even a loss, however, is unlikely to be fatal, because the next Wolfsburg has 11 worse goals.
On Borussia Park, black-and-white team players have shown their class over their opponent. Thorgan Hazard realized for 1:0 in the 18th minute after an excellent lead by Tobias Strobel. In the 57th Nico Elvedi doubled his head but only two minutes later his guests returned hope by a precise shot of Tim Clindainst. These hopes only lasted for five minutes because Josip Drumic hit a third hit on Gladbach`s account. Separately, the hosts hit a beam through Matthias Ginter.
MATCH STATISTICS
CLASSIFICATION
Blog of 11livegoal - livescore