"Il vecchio sentiero è vicino."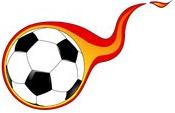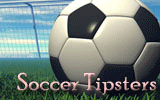 Major championships
standings
Brazil

1.
pl.
pts
2.
pl.
pts
3.
pl.
pts
4.
pl.
pts
5.
pl.
pts
read all


Argentina

1.
pl.
pts
2.
pl.
pts
3.
pl.
pts
4.
pl.
pts
5.
pl.
pts
read all

Mourinho allowed Marcial to move to Juventus
Antony Marsal closer to transfer to Juventus in the summer of 2018 than to a Chelsea pass, which information also emerged, media reported in England. The striker of Manchester United has been authorized to go to the Italian champion, who is said to be seriously interested in him. A few weeks ago there was information that there was a meeting between representatives of the French offensive footballer and Pavel Nedved, who is the director of the Italian champion. The Reds Manager Jose Mourinho is inclined to part with the French national who does not go into his plans and is rarely in the squad, but he prefers to leave England and not to reinforce a direct competitor, says the Daily Mail. Yesterday, `Sun` came up with another claim that an attempt could be made to swap with Chelsea Willian. Marissal passed to Old Trafford from Monaco in 2015, and then the manager of the English team was Luis van Gaal.
Blog of 11livegoal - livescore