"Il vecchio sentiero è vicino."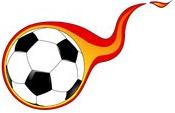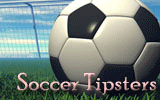 Major championships
standings
England

1. Liverpool
29 pl.
82 pts
2. Manchester City
28 pl.
57 pts
3. Leicester City
29 pl.
53 pts
4. Chelsea
29 pl.
48 pts
5. Manchester United
29 pl.
45 pts
read all


Spain

1. Barcelona
27 pl.
58 pts
2. Real Madrid
27 pl.
56 pts
3. Sevilla
27 pl.
47 pts
4. Real Sociedad
27 pl.
46 pts
5. Getafe
27 pl.
46 pts
read all


Italy

1. Juventus
26 pl.
63 pts
2. Lazio
26 pl.
62 pts
3. Inter
25 pl.
54 pts
4. Atalanta
25 pl.
48 pts
5. Roma
26 pl.
45 pts
read all


Germany

1. Bayern Munich
25 pl.
55 pts
2. Borussia Dortmund
25 pl.
51 pts
3. RasenBallsport Leipzig
25 pl.
50 pts
4. Borussia Moenchengladbach
25 pl.
49 pts
5. Bayer Leverkusen
25 pl.
47 pts
read all


France

1. Paris Saint-Germain
27 pl.
68 pts
2. Marseille
28 pl.
56 pts
3. Rennes
28 pl.
50 pts
4. Lille
28 pl.
49 pts
5. Reims
28 pl.
41 pts
read all


Netherlands

1. Ajax
25 pl.
56 pts
2. AZ Alkmaar
25 pl.
56 pts
3. Feyenoord
25 pl.
50 pts
4. PSV Eindhoven
26 pl.
49 pts
5. Willem II
26 pl.
44 pts
read all


Portugal

1. FC Porto
24 pl.
60 pts
2. Benfica
24 pl.
59 pts
3. Braga
24 pl.
46 pts
4. Sporting CP
24 pl.
42 pts
5. Rio Ave
24 pl.
38 pts
read all


Russia

1. Zenit St. Petersburg
22 pl.
50 pts
2. Lokomotiv Moscow
22 pl.
41 pts
3. FC Krasnodar
22 pl.
41 pts
4. FC Rostov
22 pl.
38 pts
5. CSKA Moscow
22 pl.
36 pts
read all


Brazil

1. Athletico Paranaense
0 pl.
0 pts
2. Atletico GO
0 pl.
0 pts
3. Atletico MG
0 pl.
0 pts
4. Bahia
0 pl.
0 pts
5. Botafogo RJ
0 pl.
0 pts
read all


Argentina

1. Boca Juniors
23 pl.
48 pts
2. River Plate
23 pl.
47 pts
3. Velez Sarsfield
23 pl.
39 pts
4. Racing Club
23 pl.
39 pts
5. Argentinos Juniors
23 pl.
39 pts
read all

How it came to Loppeggi`s appointment in Madrid
The announcement of Yule Lopethegi as a new coach of Real Madrid surprised the football world. Few were expecting this move to the white club, which was forced to look for a deputy of the equally surprising Zinedine Zidane, and because of the complicated situation he had to speed up negotiations with Carlos Busero, a representative of the former Spanish national coach.
Jose Angel Sanchez again proved to be a key player in the so important choice for a new monster manager. The club`s chief executive first spoke to Mauriceio Pocetino and Tottenham President, but this option was too complicated to do after hearing the words And for 100 million I do not play the Honor! , so he was forced to redirect.
Many names were being discussed, but the white men were determined not to enter into a war with any club as a coach with a contract, so Yulen Lopteggi finally became the lead candidate.
Last Wednesday was the first contact. The agent of the former coach of La Roche finished his work after receiving a call from the CEO of the European club champion. President Florentino Perez has long liked Lopethegy, but first asked for reports from him from the sports and technical leadership that gave the green light for this assignment.
While negotiating with the Royal Spanish Football Federation in search of an agreement to end the otherwise recently signed two-year contract of the specialist (2 million euros), Real Madrid created the impression that he was working on other options for a new mentor to deceivethe public and no one can intervene to break the announcement of the appointment that happened on Tuesday.
The three-year contract is a complete decision of the club to demonstrate full confidence in Lopeggi. Of course, only the game and the results predicted by
france rankings
will show if he will fulfill his contract to the end, but for now the new senior coach comes up with the idea of a three-year project.
A NEW DIFFICULT TASK AS A HISTORY
Two years after replacing the world champion and European champion Vicenza del Bosque at the head of the national team, Yulen Lopteggi has a new heavy task -to inherit outcast Madrid to three consecutive European Cups Zinedine Zidane. His success with Spain, without losing in 20 games as a coach (14-6-0), opened his doors to the complex task of leading the world and European club champion in the post-Zidane era.
The qualities that brought Lopethegi to La Roca are the same as they were now driving in Madrid, namely the rigor, the direction of a dressing room full of stars and the ability to make the most of the qualities of their players. He is also very well prepared after working on every level in football, and has a wealth of experience as a footballer. He worked in a school, led a scout network, passed through all age levels of the national team and after his chances in Porto did not stop growing as a coach.
Like Zidane, Lopethegi is a man in the kitchen of the club. A former white player (first in the Castile branch, then in the first team), he knows the situation in detail and guarantees a good and smooth relationship. After the end of his football career
Blog of 11livegoal - livescore