"Il vecchio sentiero è vicino."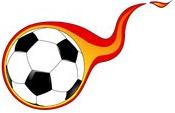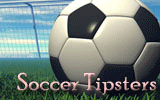 Major championships
standings
Brazil

1.
pl.
pts
2.
pl.
pts
3.
pl.
pts
4.
pl.
pts
5.
pl.
pts
read all


Argentina

1.
pl.
pts
2.
pl.
pts
3.
pl.
pts
4.
pl.
pts
5.
pl.
pts
read all

Rangers entered the groups with nine people
The Glasgow Rangers team qualified for the group stage of the Europa League after finishing 1:1 in their visit to Ufa in the second playoff game. At the first meeting in Scotland, Steven Gerrard`s team won 1:0 and so with a total score of 2:1 entering the main phase of the race. However, the Rangers did not easily succeed, for almost half an hour he had to play with two people less and more than an hour with ten men. Alfredo Morello was sent off for two yellow cards in the 37th minute, and the same happened with John Flanagan in the 66th.
The Scots found the score at the ninth minute after a good parabolic strike by Ovi Eharia. However, in the 32nd Dmitry Sissuev was drawn alone against the goal keeper and equalized. By the end of the half-time, both teams had several goals for a goal, and after the red cards the guests began to defend themselves with all their might. The hosts did not find the right path to the second goal, and in the added time their goal was canceled due to an offense in the air. So Glasgow Rangers worked hard, but deservedly will participate in the group`s second-largest club advised by
free soccer predictions
tournament in Europe.
Ufa - Glasgow Rangers 1:1
0:1 Eharia (9)
1:1 Sousuy (32)
Blog of 11livegoal - livescore