"Il vecchio sentiero è vicino."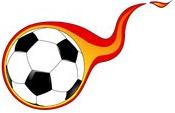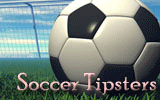 Major championships
standings
Brazil

1.
pl.
pts
2.
pl.
pts
3.
pl.
pts
4.
pl.
pts
5.
pl.
pts
read all


Argentina

1.
pl.
pts
2.
pl.
pts
3.
pl.
pts
4.
pl.
pts
5.
pl.
pts
read all

An astounding self-interest did not stop Stuttgart for debut success
After Schalke 04 and the team of Stuttgart wins the first Bundesliga season win. The Swabians hardly beat the visiting Werder (Bremen) by 2:1 and returned some of the mood. The match according
sport news
will be remembered with the curious goal of Ron-Robert Zieller`s home keeper. In the 68th minute, his teammate handed him the side-throw ball, but the world champion did not manage it, and only slightly touched her, and then she passed the goal.
Previously, Anastasios Donis had brought the hosts ahead of the counter-attack in the 19th minute. In the 36th, they were further facilitated after Verder defender Milos Velkovic had a second yellow card and was eliminated. Even with someone less, however, Bremen players showed good football and hit two beams. And while in these situations their luck escaped, he was still with them in the episode mentioned in the 68th, when Ceylar struck his own goal. Finally, however, the joy was about Stuttgart. In the 75th minute Borussia (Dortmund), Gonzalo Castro, won the 2:1 win.
In this match, Werder was looking for success to take first place, but eventually won the first defeat.
Blog of 11livegoal - livescore