"Il vecchio sentiero è vicino."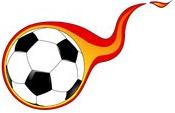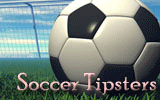 Major championships
standings
Brazil

1.
pl.
pts
2.
pl.
pts
3.
pl.
pts
4.
pl.
pts
5.
pl.
pts
read all


Argentina

1.
pl.
pts
2.
pl.
pts
3.
pl.
pts
4.
pl.
pts
5.
pl.
pts
read all

Alaves continued his winning move with a defeat of Rayo
Alayes`s team scored a third consecutive success in the Primera Division after winning 5:1 as guest Rayo Vallecano in a 5th round of the Spanish Championship. The goals for the winners were Chimo Navarro (8 `), Ibai Gomes (34 `77 `), Jonathan Kaieri (56 `) and Burghi (90 + 4 `;). The duel started in the best way for the guests who took the lead in the 8th minute when Navarro spotted a direct free kick from Johnny Rodriguez. The hosts managed to catch up in the 30th through De Thomas, but four minutes later, Alayes again took the lead. Then Ibai Gomez scored from a free kick around the box and sent a shot to the corner of the goal. It was a double strike on Rayo, as in the naked situation, it turned out that Abdulaiy Ba had elbowed Kayeri and so after consulting the VAR, the referee drove him with a direct red card.
It was Caeyari who managed a 3-1 lead in the 56th minute with John Guidetti`s good centering. In the 77th Iba Gomez finally decided the match from
odds change
with his second goal in the match. In the last few seconds Burghi made the victory for his team even more convincing after stretching the net with a distant joke. Thus the Basques continued with impressive appearances at the beginning of the season and are in third place in the 10-point ranking. The hosts are in the 18th position with only 3 points, but with less match.
Blog of 11livegoal - livescore