"Il vecchio sentiero è vicino."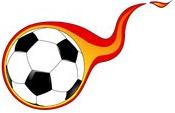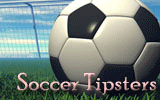 Major championships
standings
England

1. Liverpool
29 pl.
82 pts
2. Manchester City
28 pl.
57 pts
3. Leicester City
29 pl.
53 pts
4. Chelsea
29 pl.
48 pts
5. Manchester United
29 pl.
45 pts
read all


Spain

1. Barcelona
27 pl.
58 pts
2. Real Madrid
27 pl.
56 pts
3. Sevilla
27 pl.
47 pts
4. Real Sociedad
27 pl.
46 pts
5. Getafe
27 pl.
46 pts
read all


Italy

1. Juventus
26 pl.
63 pts
2. Lazio
26 pl.
62 pts
3. Inter
25 pl.
54 pts
4. Atalanta
25 pl.
48 pts
5. Roma
26 pl.
45 pts
read all


Germany

1. Bayern Munich
25 pl.
55 pts
2. Borussia Dortmund
25 pl.
51 pts
3. RasenBallsport Leipzig
25 pl.
50 pts
4. Borussia Moenchengladbach
25 pl.
49 pts
5. Bayer Leverkusen
25 pl.
47 pts
read all


France

1. Paris Saint-Germain
27 pl.
68 pts
2. Marseille
28 pl.
56 pts
3. Rennes
28 pl.
50 pts
4. Lille
28 pl.
49 pts
5. Reims
28 pl.
41 pts
read all


Netherlands

1. Ajax
25 pl.
56 pts
2. AZ Alkmaar
25 pl.
56 pts
3. Feyenoord
25 pl.
50 pts
4. PSV Eindhoven
26 pl.
49 pts
5. Willem II
26 pl.
44 pts
read all


Portugal

1. FC Porto
24 pl.
60 pts
2. Benfica
24 pl.
59 pts
3. Braga
24 pl.
46 pts
4. Sporting CP
24 pl.
42 pts
5. Rio Ave
24 pl.
38 pts
read all


Russia

1. Zenit St. Petersburg
22 pl.
50 pts
2. Lokomotiv Moscow
22 pl.
41 pts
3. FC Krasnodar
22 pl.
41 pts
4. FC Rostov
22 pl.
38 pts
5. CSKA Moscow
22 pl.
36 pts
read all


Brazil

1. Athletico Paranaense
0 pl.
0 pts
2. Atletico GO
0 pl.
0 pts
3. Atletico MG
0 pl.
0 pts
4. Bahia
0 pl.
0 pts
5. Botafogo RJ
0 pl.
0 pts
read all


Argentina

1. Boca Juniors
23 pl.
48 pts
2. River Plate
23 pl.
47 pts
3. Velez Sarsfield
23 pl.
39 pts
4. Racing Club
23 pl.
39 pts
5. Argentinos Juniors
23 pl.
39 pts
read all

Benzema blooms without Zidane`s protection
External observers were usually left open at each visit to Carlo Ancelotti`s training in Real Madrid. There was a climate like a summer camp for kids and the players looked really happy to see the return to primary football. Something similar happened between 2016 and 2018 at Zinedine Zidane -;a student of Ancelotti, but with some mystical encouragement.
Zidane, besides a coach, also performed the function of a magician at each touch of his ball during the training. Sometimes he centered, sometimes he simply took the ball and gently served the players in the end-of-stroke games, and then joined as a squad replacement. His alumni started as the more academic coaches considered his methodology as bad and archaic, they did not see systematic training for the players. However, the decisive games came, and the team spirit rose to such a level, reaching such a strengthening of the team, which turned the big teams into devastating forces.
If there was a footballer in this mode of operation, it was Karim Benzema. He was the favorite of Zidane in the eyes of the Waldebabes employees who saw him every morning. Because of his phlegmatic temperament, however, these privileges did not stimulate him, but rather drowned him.
More than the security of his retained title had to be part of a general order that would allow him to be embedded in a more dominant team. Madrid`s Zidane, in the line of the French-Italian French-winning World Cup, was not particularly trained to keep the ball for a long time, even more in reduced space.
Last season they made an average of 344 appearances in the half of their rival, while now at Yulen Lopethegi this figure grew to 416. A year ago against Leganes, the white players made 598 passes and created 19 dangerous positions in the penalty area, and on Saturday against the same opponent there were 869submissions and 34 shares in the penalty area against just 7 in their own pennant.
It is obvious that now the team builds the game more smoothly and consistently, and Benzema does not just enjoy the spaces freed by Cristiano Ronaldo -;the fact that it leads to the match predicted by
germany rankings
for Pichici with 4 hits in 3 games is mainly due to the fact that Madrid`s game coincides today better than the striker`s profile so skillful in the combinations.
I NEED
His teammates say it:in recent seasons, Benzema had become something like a child`s coached child. The connection was indistinguishable, the place in the titular eleven - -;the safest of all. Zidane was a bit embarrassed by the club`s sports policy, but his rare interventions on the leadership were unforgettable. The one with regard to the possibility of selling his homeland-sharing and beloved religion in the summer of 2017 was curiously the same as Ancelotti`s view behind the curtains in 2013:he can sell Cristiano, may sell Gareth Bale, but Benzema does notis touching!
Without a typical nine in the squad, except for Mariano, Lopetegi now resorted to Benzema as
Blog of 11livegoal - livescore